On April 11th, we held our Spring 2018 NOLA Talk event, powered by the New Orleans Convention & Visitor's Bureau, at Gallier Hall.
As part of New Orleans' official tricentennial celebration, NOLA Talk brought women from inside and outside of the hospitality/tourism industry together for a common goal: to empower and educate on how to be successful in your career path.
The night started with a cooking demonstration from Chef Molly McLaren of Marie's Fleur de Lis Catering. Crab cakes and jalapeño corn puree were on the menu for the 100+ guests in attendance. Guests were then able to network and mingle during a cocktail hour, leading up to the big panel talk!
Our 'Women Empowerment in NOLA' panel got started with an opening message from New Orleans First Lady, Cheryl Landrieu. Next, moderator Camille Whitworth took to the stage to introduce the night's 3 panelists: Chef Samantha Carroll of 'Sac-A-Lait', Kristi Taglauer of 'Aloft New Orleans', and DJ Soul Sister.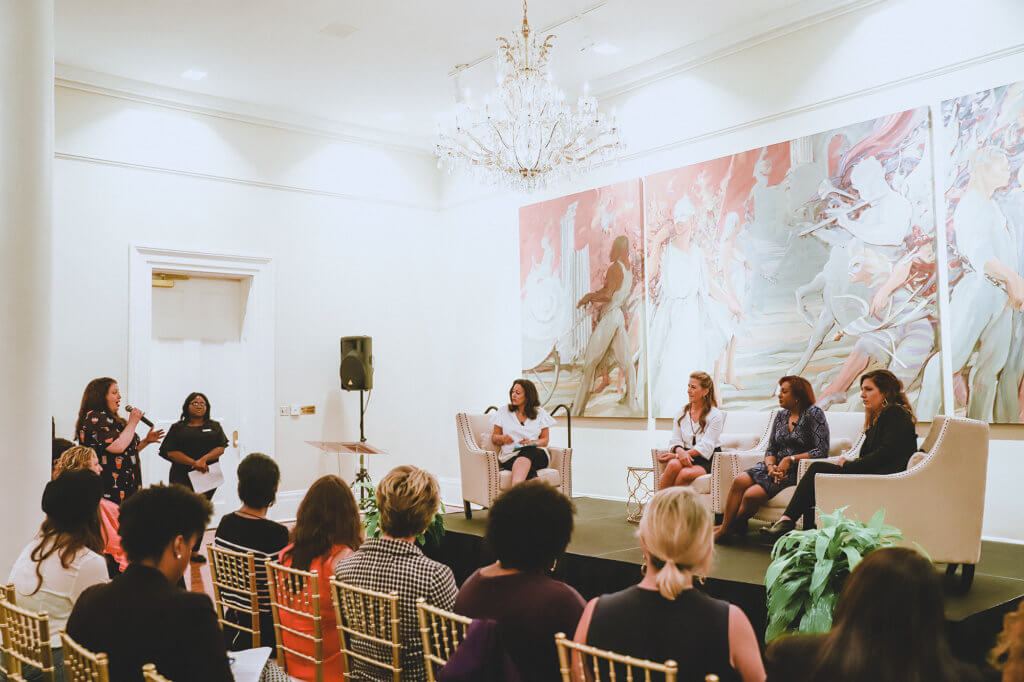 If you missed the talk, you can watch the full panel discussion and Q&A below:
Thank you to everyone who attended our Spring 2018 NOLATalk event! Watch along as we discuss Women Empowerment in the hospitality/tourism industry with our panelists: Sac-A-Lait owner Chef Samantha Neal Carroll, DJ Soul Sister, and Aloft New Orleans Downtown General Manager Kristi Taglauer! Moderated by Camille Whitworth Media Pro.

Posted by New Orleans & Company on Tuesday, April 10, 2018