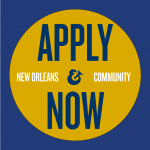 Website Admiral Enforcement
Great People. Great Results. Great Places to Work.
Admiral Enforcement wants to add friendly, professional, and detail-oriented people to our growing team. We have a strong focus on developing a professional, customer-focused culture using proven operating systems and specialize in monitoring privately owned parking lots and garages. The Enforcement Agent works independently in the field, under minimal supervision, and must have excellent time management and reporting skills.
What's in it for you?
Medical, Dental, Vision, & Life Insurance
PTO
Pet Insurance
Tuition Reimbursement
Extensive Training
Career Advancement Opportunities (across the US)
What will you do as an Enforcement Agent?
Patrol designated area on foot, to identify vehicles without proper payment or permission
Enforce location requirements by issuing citations in violation of parking rules
Conduct lot audits and car counts at designated locations and times
Record and enter data collected for violations in the approved system
Immediately report incidents, accidents, or safety concerns to management
Utilize excellent time management and report writing skills
Monitor condition of equipment and notify management of malfunctions and repair needs
Communicate with professionalism in all interactions with customers, clients, and coworkers
 
What do you need to be an Enforcement Agent?
For insurance purposes, must be at least 21 years old
Valid drivers license and clean driving recordNo MAJOR violations (DUI, reckless driving, negligent homicide) in the past 7 years
No more than two MINOR violations in the past year (accident, speeding)
No suspensions within the last 3 years
Proficient with computers and mobile applications
Ability to bend and lift up to 50 pounds regularly throughout shifts
Flexible availability (Weekends and late evenings)
Willingness to work outdoors in all weather conditions for the duration of the entire shift
Walk and stand for extended periods of time
Our company follows all applicable laws and regulations, including those related to 'Ban the Box' legislation in certain states. As part of our hiring process, we conduct a comprehensive background check to ensure a safe and secure working environment for all employees. This background check may include, but is not limited to, verifying educational credentials, employment history, criminal records, drug screening and other relevant information. Please be assured that we treat all applicants fairly and in accordance with the law.