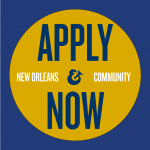 Website Higgins Hotel and Conference Center
The Higgins Hotel is seeking a Full-time (P.M. Shift)  Server
 
A Server greets and takes food and drink orders from restaurant guests, serving the orders and accommodating special needs/requests. Remains attentive to the customers throughout the entire dining experience, adhering to or exceeding service standards as established by the restaurant at all times. Completes all restocking and cleaning duties by performing opening and closing side work as instructed. Controls allocated guest checks by following established check-use procedures and legibly documenting all required information as the customer's order is taken and processed. Receives proper payment from guest and ensures accuracy of guest check and method of payment in order to safeguard customer and company.
QUALIFICATIONS:
• Food/Beverage Service Worker Permit, where applicable.
• Six months to one year serving experience preferred.
• Read, write and speak English fluently.
• Meet minimum age requirement of jurisdiction.
• Ability to communicate effectively with the public and other Team Members.
About Us
The Higgins Hotel & Conference Center's name reflects the contributions of the extraordinary entrepreneur, Andrew Higgins, who designed and built over 20,000 boats in New Orleans that were used in every major amphibious assault of World War II.
 
Conveniently located directly across the street from The National WWII Museum, the hotel offers 230 era-inspired guest rooms and specialty suites, premium amenities, full-service restaurant, lounge, and a rooftop bar, as well as a second-floor conference center with more than 18,000 square feet of meeting and event space.
 
The Higgins Hotel offers a rich benefit program with a variety of benefits designed to enrich the lives and well-being of our team members and their families.
 
Three Tiers of Medical Coverage
24/7 Healthcare Concierge
24/7 Teledoc service
Maternity Program
Cancer Program
Free Maintenance Medications
Vision Insurance
Dental Insurance
Company Paid Life Insurance, Long Term Disability, and Short Term Disability
Life Insurance Buy Ups
Short Term Disability Buy-Up
Critical Illness
Accident Insurance
Hospital Indemnity
Home and Auto insurance
Legal Assistance
Pet Insurance
Hotel Discounts
Tuition Reimbursement
EAP Program
Emergency Travel Assistance
Paid Time Off (vacation, sick, bereavement, and Holidays). 
401K Match
Team Member Service Awards
Working at the Higgins Hotel is like nowhere else. It's less of a job, more of a calling. It's part career, part revolution. Because whatever you do here, you play a part in helping redefine the way quality hospitality is delivered to our guests, our clients, our partners, and each other.
 
EOE AA- Minorities/Females/Vet/Disability/Gender Identity/Sexual Orientation
 
The Higgins Hotel is a drug free workplace.  Pre-employment drug test and background check required.  We participate in E-Verify.
Pay Range: $10 per hour