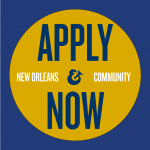 Link Restaurant Group was founded by James Beard Award winning executive Chef Donald Link and Stephen Stryjewski, with the goal to support the continuous growth of their family of restaurants in New Orleans. Currently that includes Herbsaint, Cochon, Cochon Butcher, Peche Seafood Grill, Gianna, La Boulangerie and Calcasieu Private Dining. Growing up in south Louisiana taught Chef Link about the importance of traditions and the regions unique flavors, which helped define their guiding philosophy to produce honest, simple food.
We offer competitive wages, a company bonus plan, health insurance (medical, dental and vision),401k with company match, paid vacation accrual, paid sick days, paid parental leave, in-house dining credits, career progression and professional development.
Link Restaurant Group is seeking an energetic, highly motivated restaurant Assistant General Manager to join our team. The Assistant General Manager is responsible for supporting the daily business operations under the General Managers supervision, ensuring that the team delivers the required tasks with the highest quality and standards as set by LRG. The ideal candidate will possess experience in the restaurant industry coupled with strong food knowledge. This individual will manage the staff and operations of the restaurant.
Responsibilities:
• Execute and maintain quality and consistency of food, beverage and service with full adherence to standards; act with a sense of urgency, be friendly, professional, and engaged
• Provide a warm and welcoming atmosphere, attentive, detailed, friendly, and courteous service
• Proactively interact with restaurant guests; build loyalty and face/name recognition
• Positively handle guest requests and accept feedback
• Regularly measure and evaluate service through restaurant service audits, and leveraging guest/employee feedback
• Maintain highest level of safety, security, sanitation, and cleanliness of restaurant
• Staff, train and develop guest-focused employees
• Sound decision making capability
• Assist with inventory counts, costs, and maintenance as specified by GM
• Performs other job-related duties as assigned
• Coaches, councils and disciplines employees
• Oversees all Front of House scheduling
• Manages review cycles and Performance reviews
• Responsible for payroll and maintaining employee records
Skills & Requirements:
• Strong interpersonal skills (motivating, delegation, conflict management)
• 1-3 years in the same or similar role
• Ability to coordinate multiple tasks while maintaining standards of operations
• Strong problem-solving, organization and time management skills
• Excellent guest service and hospitality skills and professional presentation
• Ability to motivate employees to work as a team to ensure that food and service meet high level standards
• Excellent verbal and written communication skills
• Self-motivated with excellent organizational skills and attention to detail
• Excellent planning, organization and follow-up skills
• Must be effective at listening, understanding and clarifying concerns
Visit https://linkrestaurantgroup.com/job-openings/ to view our current job openings and apply online!