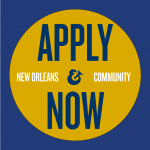 POSITION TITLE: SALES ACCOUNT EXECUTIVE – LEISURE GROUP & FIT
DEPARTMENT: TOURISM SALES
ACCOUNTABLE TO: SENIOR VICE PRESIDENT OF TOURISM SALES
STATUS: FULL-TIME, EXEMPT
Primary Objective of the Position:
Promote and market New Orleans to travel professionals as the premier visitor destination while achieving pre-determined quotas of definite room nights, tentative leads, and service leads for the travel industry and to benefit New Orleans and Company members.
Major Areas of Accountability:
• Identify market opportunity and solicit group and FIT bookings through travel professionals such as travel wholesalers, travel advisors, tour operators, OTAs (Online Travel Agents) located within Canada, Latin America, and Asia/Pacific regions. Additionally, manage assigned domestic tour operator accounts.
• Maintain and update established accounts in tourism sales database with current contact, decision maker, and tour programs/patterns to ensure that our city is continually considered a prime destination. Continue to create and update the travel wholesalers and tour operators Top 10, 30, 50, 100 and 500 lists.
• Coordinate participation of assigned trade shows or industry promotions by planning, organizing membership participation, direct mail to prospective customers, etc. to obtain new and repeat business from various organizations.
• Organize sales missions involving membership participation, negotiating rates, preparation of budget and implementation of program.
• Fiscally responsible for accounting relative to each project to be conducted efficiently and on a timely basis.
• Organize familiarization trips to our city for the purpose of showcasing our destination to potential travel buyers including solicitation, budgets, final itineraries and follow-up.
• Coordinate inspections of city facilities, such as hotels, attractions, transportation, and other points of interest at the client's request, to facilitate site selection.
• Create a positive public relations image and develop a close rapport with clients.
• Attend various meetings, such as weekly sales meetings, hotel breakfast meetings, tourism committee meetings, etc. to remain informed on the ever-changing trends within the local hospitality industry and to maintain open lines of communication.
• Keep abreast of new developments in the industry by attending various seminars and workshops as approved to promote personal and professional development.
• Participate in various meetings/functions held by other departments of the New Orleans and Company, such as Business after Hours, to demonstrate support of other departments and interact with member companies.
• Perform other responsibilities or special projects as assigned by the Senior Vice President of Tourism.
Education and/or Experience:
Associate degree or equivalent from two-year college or technical school; and three to five years related experience and/or training or equivalent combination of education and experience.
Computer Skills:
Must be proficient in Microsoft or similar. Knowledge of spreadsheets and database programs, desired.
Language Skills:
Possess excellent verbal and written communication. Ability to read and interpret documents and to write routine reports and correspondence. Ability to speak effectively before groups of customers or employees of the organization.
Physical, Mental & Environmental Demands:
While performing the duties of this job, the employee is regularly required to sit; and use hands to finger; reach with hands and arms; and talk or hear. The employee is required to stand and walk. The employee must occasionally lift and/or move up to 10 pounds. Specific vision abilities required by this job include close vision, distance vision, peripheral vision, and depth perception. Must be able to travel by airplane and operate a vehicle.
The working environment is typical for an office and does not require exposure to difficult or hazardous conditions. This position will require some weeknight and weekend assignments, often on location. Ability to travel including overnight stays. Must work well in a team environment.
Disclaimer Statement:
The above is intended to describe the general content of and requirements for performance of this job. It is not to be construed as an exhaustive statement of duties, responsibilities or requirements and does not imply a contract.
Responsibility for Work of Others: Sales Assistant (1)
New Orleans & Company provides equal employment opportunities to all employees and applicants for employment without regard to race, color, religion, gender, sexual orientation, gender identity, national origin, age, disability, genetic information, marital status, or status as a covered veteran in accordance with applicable federal, state, and local laws. New Orleans & Company complies with applicable state and local laws governing non-discrimination in employment in every location in which the organization has facilities. This policy applies to all terms and conditions of employment, including, but not limited to, hiring, placement, promotion, termination, layoff, recall, transfer, leaves of absence, compensation, and training.