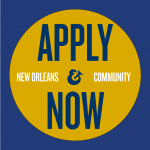 POSITION TITLE:                     STAFF ACCOUNTANT 
DEPARTMENT:                        FINANCE    
ACCOUNTABLE TO:                VICE-PRESIDENT OF FINANCE
STATUS:                                    FULL-TIME, NON-EXEMPT
Primary Objective of the Position: 
Maintain accounting databases and workbooks on various files. Reconcile bank statements, general ledger accounts, project budgets, audit schedules, fixed assets, and various revenue sources. Analyze general ledger accounts for month end closing, budgets, projections, and monthly variances. Provide training periodically and as needed to finance staff members as well as other employees of the organization.
Major Areas of Accountability:
Review and manage files on Convention and Leisure Sales departments final budgets and future incentives and commitments. Review and manage final budgets for completed projects and confirm expenses on final budget by comparing with general ledger report. Communicate with finance team member and/or sales assistants to reconcile final budgets with general ledger.
Maintain files for each foreign office. Generate a monthly report of expenditures to track costs to be reimbursed from Louisiana Office of Tourism (LOT). Invoice LOT for payment of 65 percent of quarterly expenses and monthly fees. Review all wire transfers for complete invoices and explanations of expenses and correct totals. Maintain files for original copies of processed wire transfers.
Maintain and update as needed, chart of accounts including project codes and general ledger linkages for financial statements and other various reports.
Responsible for reviewing all journal entries for accuracy prior to posting and completing post to master to update all general ledger accounts periodically as needed during month end closing.
Edit and compile verbiage portion of Cooperative Endeavor Agreements (CEA) for the hotel tax appropriation, LOT and any other funding sources that may be secured requiring a CEA, contract, or agreement.
Manage the process of monthly invoicing to members for dues. Review downloads monthly for accuracy and work with the External Affairs department for up-to-date information. Once completed work with selected third-party printer/processer to mail accurate invoices to members in a timely manner.
Maintain worksheet and reconcile monthly invoices for the You're In Good Company campaign managed by the convention services department. Invoice the New Orleans Morial Convention Center bi-annually to be reimbursed for fifty percent of these costs as agreed upon in the client support agreement to be completed annually.
Maintain various documents and policies including Travel & Entertainment, New Hire Orientation, Board of Directors Manual, Retention & Destruction, Conflict of Interest, Finance Emergency Plan, etc. Also, draft policies and procedures as needed and instructed. Conduct an annual review of the NEW ORLEANS & COMPANY manuals and policies for accuracy and compliance.
Manage all documents, reporting, payments, disbursements, and collections for the 1.75% assessment imposed on hotel members willing to participate and retain their NEW ORLEANS & COMPANY membership.
Assist in compiling figures and supporting documentation needed for the 990 and 990T annual tax returns.
Assist in compiling figures and supporting documentation needed to fulfill quarterly reporting requirements to the State of Louisiana for collection of the NEW ORLEANS & COMPANY equivalent portion of the dedicated hotel tax. Also, any other filing requirements such as Disaster Relief funds or any other revenue sources that require periodic filing.
Edit and compile verbiage portion of Annual Budget. Analyze annual cost on various operational expenses and project future year budget. Review and analyze various departmental budgets and input figures in budget worksheets and Traverse.
Reconcile payments with agreements, contracts, purchase orders, database, departmental grids, and budget. Review all invoices, supporting documentation, general ledger coding for any agency on retainer. Communicate directly with department heads and agencies to be sure that all supporting documentation is received in a timely manner and that we are in full compliance with the agreement or contract.
Verify all departments' goal figures and supporting documentation monthly. Also provide monthly and quarterly reports as needed or as requested.
Train on all modules of the accounting system and recommend changes and or improvements periodically. Work with internal accounting team to optimize use of accounting software and propose to Vice President any recommended changes. Also, review all system reports to be sure they are current and activate or deactivate codes as needed. Conduct an annual review of the accounting system including codes and reports.
Train on all processes and systems used in the finance department and recommend changes and or improvements periodically. Work with internal accounting team to optimize processes and propose to Vice President any recommended changes.
Respond to requests for Taxpayer ID# and credit applications as received.
Reconcile monthly fixed asset inventory. Conduct an annual inventory of all furniture, fixtures, equipment, and leasehold improvements. Reconcile physical and manual inventory with fixed asset system to account for all additions and disposals. Update accordingly prior to calculating and running year end depreciation.
Maintain archived records by organizing through the Inventory/Box Control Lead System. Manage records, organize file room, storage room and arrange for movement of boxes from the finance department at least twice a year to a secure caged area located on the first floor. Annual review of records will be necessary to purge documents that no longer need to be retained. Work with Vice President of Finance to arrange for documents to be shredded.
Maintain current database on all relevant tourism taxes including but not limited to hotel/motel, assessment, occupancy, airport parking, rental cars, etc.
Work with Vice President or other appointed member of the external affairs team to be sure that all members are paying the tourism support assessment and that their hotel folios are properly itemizing this charge for guest. Call on those hotels that are identified as incorrectly itemizing assessment or taxes and work with them to properly display this on their hotel folios.
Primary departmental party responsible for gathering, interpreting, and presenting in chart/figure form all statistical information.
Compare general ledgers for new membership dues against records in Destination 3000 to determine if appropriate amounts are being deferred. Propose journal entries for corrections monthly and at the close of the year. Maintain member dues worksheet shared with the External Affairs department.
Back-up Accounts Payable, Accounts Receivable, Payroll, brochure inventory, monthly copier reading, fixed assets, copies needed of invoices paid for reconciliation of project files and internal transfer of funds, distribution and date stamping of all mail and all other duties of staff members in the finance department.
Education and/or Experience:
Bachelor's Degree from an accredited four-year college or university and two to five years related experience and/or training; or equivalent combination of education and experience.
Computer Skills:
Must be proficient in Microsoft or similar. Proper composition of business letters and memos is required. Knowledge of spreadsheets and database programs, desired. Strong ability to take data, organize and sort it into detailed spreadsheet format. Working knowledge of Traverse and/or APS payroll a plus.
Language Skills:
Possess excellent verbal and written communication. Ability to read and interpret documents and to write routine reports and correspondence. Ability to speak effectively before groups of employees, members, or customers of the organization.
Physical, Mental & Environmental Demands:
While performing the duties of this job, the employee is regularly required to sit; and use hands to finger; reach with hands and arms; and talk or hear. The employee is required to stand and walk. The employee must occasionally lift and/or move up to ten pounds. Specific vision abilities required by this job include close vision, distance vision, peripheral vision, and depth perception. Must be able to travel by airplane and operate a vehicle.
The working environment is typical for an office and does not require exposure to difficult or hazardous conditions. This position will require some weeknight and weekend assignments, often on location. Ability to travel including overnight stays. Must work well in a team environment.
Disclaimer Statement:
The above is intended to describe the general content of and requirements for performance of this job. It is not to be construed as an exhaustive statement of duties, responsibilities or requirements and does not imply a contract.
Responsibility for Work of Others:  Finance Intern
New Orleans & Company provides equal employment opportunities to all employees and applicants for employment without regard to race, color, religion, gender, sexual orientation, national origin, age, disability, genetic information, marital status, or status as a covered veteran in accordance with applicable federal, state, and local laws. New Orleans & Company complies with applicable state and local laws governing non-discrimination in employment in every location in which the organization has facilities. This policy applies to all terms and conditions of employment, including, but not limited to, hiring, placement, promotion, termination, layoff, recall, transfer, leaves of absence, compensation, and training.