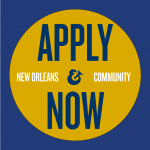 Website The National World War II Museum
The National WWII Museum's Marketing and Communications team is seeking a Senior Web Manager to lead the development and maintenance of content-driven websites, applications, and digital solutions that support Museum goals. The ideal candidate is a creative thinker who is collaborative, enjoys solving problems through standards-based web development, and has a drive to create user-friendly, robust digital products that adhere to industry best practices, perform well, and work seamlessly across devices.
Reporting to the Director of Web Development and Strategy, the Senior Web Manager is responsible for working with Museum marketing, IT, education, and fundraising colleagues as well as third-party web partners to develop new custom webpages, improve overall site navigation, help ensure proper support for website infrastructure and security, oversee significant web content updates, and implement solutions to improve the Museum's digital experience.
Major Responsibilities:
Maintain, update, and oversee daily website operations, including development of new webpages and custom templates, significant updates to web content, improvements to site navigation, troubleshooting of website issues, and enhancement of website performance and user experience.
Ensure that Museum websites are responsive and work well across platforms and browsers.
Serve as technical web development lead on special projects such as web applications, API integrations, and registration and donation forms, while supporting the exploration and implementation of possible future projects such as a Museum intranet and mobile app
Provide design and development support for the Museum's email communications as well as regular content updates to Museum websites; provide training for colleagues managing these daily tasks.
Develop technical solutions that support the Museum's mission and reach marketing and strategic goals in mobile, web, and app environments.
Evaluate and maintain security protocols for the Museum's main website and other relevant microsites.
Collaborate with the Marketing Analyst to monitor web traffic and identify, prevent, and resolve issues.
Work with the Museum's digital marketing agency partner to support efforts to audit and improve the SEO of the main website and other relevant microsites.
Help manage domain registrations, application service providers, and hosted solutions.
Stay on top of digital trends and best practices to ensure Museum web products remain up to date and have a competitive advantage.
Undertake other projects as assigned by supervisor.
Qualifications:
Bachelor's degree in computer science, graphic design, fine arts, math, related field or equivalent experience.
Minimum of four years of experience in front-end and back-end web development, from conception, design, and coding to implementation and maintenance.
Extensive experience in building and maintaining responsive sites in Drupal and WordPress including customization and theme development.
Experience creating web pages using with CSS3, HTML5, jQuery, JavaScript, MySQL, PHP, XML, ASP, and Flash.
Familiarity with Google Analytics, Google Tag Manager, Google Search Console, Google Webmaster Tools, Bing Webmaster Tools, Photoshop, and Illustrator.
Knowledge of content management and customer relationship management systems, such as Convio.
Ability and desire to take ownership of code base and app and implement best practices.
Ability to work on a widely divergent set of problems across a multitude of platforms.
Proactive, independent work style with ability to manage multiple projects, consistently meet deadlines, and find creative solutions to problems.
Excellent interpersonal skills and ability to build positive, collaborative relationships with Museum colleagues, third-party developers, agency partners, and consultants.
Willingness to work a flexible schedule, as needed, that may extend outside of the typical 40-hour workweek, including weekends and evenings, to complete tasks and meet deadlines during high-demand periods.
In addition to offering competitive wages, the Museum's benefits package includes:
Medical insurance – 2 plan options; Museum pays 75% of premium
Dental and vision insurance
Flexible spending account
401(k) – Museum matches 50% of employee contribution up to 6%; employer contribution full vested after 3 years of employment
Life insurance and AD&D – $15,000 policy employer paid; additional life and AD&D available
Long term disability insurance
Paid vacation and sick leave, 10 paid holidays per year
Free parking
Tuition assistance and professional development
Employee assistance program
The National WWII Museum is an equal opportunity employer and seeks diversity in its workforce.  We are dedicated to a policy of non-discrimination in employment on any basis including race, color, religion, age, sex, national origin, disability status, genetics, protected veteran status, sexual orientation, gender identity or expression, or any other characteristic protected by federal, state, or local laws.  Consistent with the Americans with Disabilities Act, applicants may request accommodations needed to participate in the application process.
Interested candidates should apply online at www.nationalww2museum.org/employment or mail resumes to 945 Magazine St., New Orleans, LA 70130.