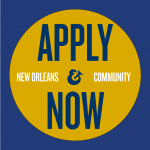 We are seeking a dynamic and experienced Event Sales Manager to join our team at a vibrant live music venue, restaurant, and bar. The Event Sales Manager will be responsible for driving event sales and ensuring the successful planning and execution of private events, parties, and corporate functions. This role requires a strong sales background, excellent organizational skills, and the ability to deliver exceptional customer service to our clients.
Responsibilities:
1. Develop and implement a comprehensive sales strategy to maximize event bookings and revenue.
2. Generate leads and proactively engage with corporate clients, event planners, and individuals interested in hosting private events.
3. Conduct site visits, and negotiations with prospective clients, showcasing the venue's unique offerings and capabilities.
4. Build and maintain strong relationships with clients, ensuring their needs are met throughout the event planning process.
5. Collaborate with the operations team to coordinate event logistics, including menu selection, audiovisual requirements, staffing, and room setup.
6. Prepare and present event proposals, contracts, and pricing agreements in a timely and professional manner.
7. Effectively manage the event calendar, ensuring optimal utilization of the venue's space and resources.
8. Stay updated on industry trends, competitor activities, and emerging event opportunities to identify potential areas for growth.
9. Work closely with marketing and promotional teams to create targeted campaigns and promotional materials for events.
10. Monitor event performance, collect feedback from clients, and implement improvements to enhance customer satisfaction and drive repeat business.
11. Join local networking groups and attend meetings.
Qualifications:
1. Bachelor's degree in Hospitality Management, Event Planning, Business, or a related field (or equivalent experience).
2. Proven track record of achieving sales targets and driving event bookings in a similar role.
3. Strong interpersonal and communication skills, with the ability to build and maintain relationships with diverse clientele.
4. Excellent organizational and time management abilities to handle multiple events simultaneously.
5. Detail-oriented mindset with a focus on delivering exceptional customer service.
6. Familiarity with event planning software and CRM systems is preferred.
7. Knowledge of the live music industry, restaurant, and bar operations is a plus.
8. Flexibility to work evenings, weekends, and holidays as required by event schedules.
If you are passionate about event sales, thrive in a fast-paced environment, and possess a strong business acumen, we would love to hear from you. Join our team and be part of creating unforgettable experiences at our vibrant live music venue, restaurant, and bar.