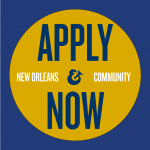 Website ASM New Orleans
Caesar's Superdome, Smoothie King Center, Champion's Square
Summary
ASM Global, the leader in privately managed public assembly facilities, has an excellent and immediate opening for a Chief of Public Safety for ASM Global/Mercedes-Benz Superdome | Smoothie King Center | Champions Square. Responsible for developing and maintaining a pro-active public safety program designed to ensure a safe and secure environment for patrons and employees.  Provides management over personnel to maintain the security of the facilities and grounds of the Caesars Superdome, Smoothie King Center, and Champions Square.  Oversees all administrative and management functions necessary to ensure efficient departmental operations.  Design programs to increase and lead security and loss prevention awareness programs.  Ensure that the property is meeting the proper security standards and is in compliance with local, state, and federal laws.
Essential Duties and Responsibilities
·         Maintain the Mercedes-Benz Superdome, Smoothie King Center, and Champions Square Crisis Management Policies (i.e., Fire, Flood, Natural Disasters, Civil Disturbances, etc.)
·         Establish and maintain high departmental standards
·         Oversee Public Safety Operations: emergency response, investigations, dispatch, patrols, and safety
·         Coordinate and evaluate all investigations conducted by the Public Safety Department
·         Administer the employment and termination of all Public Safety Department personnel
·         Establish and maintain a liaison with local, state, and federal law enforcement
·         Develop a departmental business plan to compliment the Superdome's overall plan
·         Maintain records and files on all incidents
·         Responsible for budgeting, forecasting, and administrative functions of the department
·         Assist with event planning efforts and coordinate with clients
·         All other duties as assigned
Qualifications
To perform this job successfully, an individual must be able to perform each essential duty satisfactorily. The requirements listed below are representative of the knowledge, skill, and/or ability required. Reasonable accommodations may be made to enable individuals with disabilities to perform the essential functions.
·         Must successfully pass a criminal and driving record background check
·         Must be at least 21 years of age
·         Working knowledge of Constitutional, Statutory, and Civil Law
·         Must possess a valid Driver's License at time of appointment and throughout employment
·         Must own your own firearm
·         Able to work nights, weekends, and holidays as needed
Education and/or Experience        
·         High School Diploma or equivalent
·         Four (4) year college degree preferred, but law enforcement or security-related management background could be considered
·         Supervisor/Management in Security/Loss Prevention experience, related Facility Security Management background preferred
Physical Demands
The physical demands described here are representative of those that must be met by an employee to successfully perform the essential functions of this job. Reasonable accommodations may be made to enable individuals with disabilities to perform the essential functions.
While performing the duties of this job, the employee is regularly required to move around the facility; to stand for long hours during events; talk and hear. This position may require work inside or outside of the building, as needed by events.
Note
The essential responsibilities of this position are described under the headings above.  They may be subject to change at any time due to reasonable accommodation or other reasons.  Also, this document in no way states or implies that these are the only duties to be performed by the employee occupying this position.
ASM Global is an Equal Opportunity/Affirmative Action employer, and encourages Women, Minorities, Individuals with Disabilities, and protected Veterans to apply. VEVRAA Federal Contractor.
To Apply
Employment | Caesars Superdome
http://www.caesarssuperdome.com/employment
Caesars Superdome
P.O. Box 52439
New Orleans, La 70113
Applicants that need reasonable accommodations to complete the application process may contact 504-587-3995.