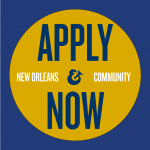 Job Title: Assistant Reservation Manager
Reports To: Director Of Sales & Support
FLSA Status: Nonexempt
Primary Objective: Facilitate reservation sales & manage reservation agents.
Job Summary: The Assistant Reservation Manager (ARM) is responsible for making sure that the reservation agents are supported and able to make sales for our vendors. ARM will be in charge of managing reservation agents as well as overseeing performance, quality control and department goals.
List of Duties to Perform
● Oversee agents and make sure that they are performing their jobs successfully.
● Keep up with conversation in a chat setting (Skype Chat) and share information when needed.
● Handle escalated calls with customers and partners. Provide training and insight to agents on how to handle these situations.
● Assist with disciplinary actions, gathering data and information to be used as examples.
● Assist in scheduling agents and monitoring labor hours.
● Manage effectiveness of the sales agents and their ability to best sell when and where needed.
● Provide insight into website or technical issues and report information to DOS.
● Module creation for training, leading coaching sessions, and helping with continuing education.
● Enforce existing training and department policies.
● Lead departmental meetings.
● Gather information for credit card disputes.
● Quality control check orders and calls when necessary.
● Any task required by the DOS or VPO.
Job Requirements & Standards
● Must have reliable high speed home internet and cell phone.
● Quiet, distraction free place to work.
● Must be able to use multiple computer screens and programs simultaneously.
● Ability to type at least 50 words per minute.
● High school diploma or GED.
● Must be able to work nights, weekends and holidays.
● During peak season there will be a minimum of 45 hours a week, Overtime will apply. Call center hours vary depending on peak season, 7am-10pm central time. Peak season is March-August.
● Maintain goals set forth from DOS.
Physical Demands and Work Environment
The physical demands described here are representative of those that must be met by an employee to successfully perform the essential functions of this job. Reasonable accommodations may be made to enable individuals with disabilities to perform the essential functions. While performing the duties of this job, the employee is regularly required to use hands to finger, handle, or feel; reach with hands and arms; and talk or hear. The employee frequently is required to stand and walk; occasionally required to stoop, kneel, or crouch. The employee is occasionally required to sit for extended periods of time. Specific vision abilities required by this job include close vision, distance vision, color vision and adjust focus. The work environment is primarily an indoor setting.
Rate of pay: $18.00 per hour paid biweekly, 1% commission on all arrived sales to be paid from previous month's sales.
Send resumes to sara@tripshock.com
Link to PI test: Thank you for applying. This is the Predictive Index® Behavioral Assessment.
Please set aside 5-10 uninterrupted minutes for completion, although you have unlimited time to complete the assessment once it is started. Please complete the assessment. This assessment does not measure intelligence, education or experience. It simply measures work and communication needs. Once completed we mmay contact you to set up an interview. Please follow this link to complete the assessment: https://assessment.predictiveindex.com/hkT/08d69334-a23d-42fc-98a3-e5096a917564?type=candidateba