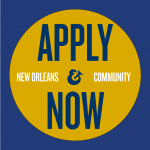 Website Bacchanal Catering
You got the yard? We got the party!
TITLE: Catering Cook
REPORTS TO: Chef de Cuisine, Sous Chef, and Catering Manager
JOB PURPOSE
To execute all food components of all catering events to the specs set by the Executive Chef and requests of the client. 
Prepping food, organizing kitchen, maintaining food safety and general cleanliness 
Assist in planning and overseeing all catering food related execution at events
Convey and maintain Bacchanal's core values 
PRIMARY DUTIES & RESPONSIBILITIES
To execute all catering orders to the specs of the recipes and quantities set by the event order
Maintain a clean & organized workspace
MAINTENANCE OF COMMISSARY KITCHEN
Liaise with commissary kitchen manager to ensure all kitchen rules and procedures are being followed and respected
Ensure proper kitchen safety and standards are being met
Ensure all items are always cleaned, reset and in order following each event
Experience
Catering experience is preferred, however general kitchen prep experience is required.
Compensation
$20/hr Prep 
$10/hr Event day's plus percentage of service fee.