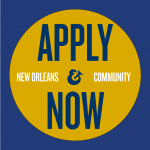 Website City Sightseeing New Orleans

Mechanics service the fleet of Gillig & Ayat Double-Decker buses to ensure safe and reliable transportation for sightseeing customers on our Hop-On Hop-Off City Tours. Diesel Mechanics apply their knowledge of maintenance and repairs, and dedicate their skills to improving Fleet Performance, ensuring smooth operations for our staff and customers.
CITY SIGHTSEEING IS IN THE E N T E R T A I N M E N T BUSINESS & FLEET PERFORMANCE DRIVES COMPANY PERFORMANCE!
The iconic Red double-decker open-top bus is THE MOST unique and visible aspect of City Sightseeing New Orleans (CSS) market presence and tour experience. Fleet Performance is key to Company Performance, so a team of smart and dedicated mechanics maintain the buses in top shape from our downtown Depot while meeting local/Federal regulations.
Fleet includes Gillig Buses or Ayat buses with Detroit DT530E, Cummins ISC, or International Engines & Allison Transmissions