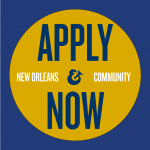 POSITION TITLE: CONTENT CREATOR – BUSINESS FOCUS
DEPARTMENT: MARKETING
ACCOUNTABLE TO: DIRECTOR OF EDITORIAL & CONTENT MARKETING
STATUS: FULL-TIME, EXEMPT
Primary Objective of the Position:
Support the Senior Manager of Social Media in content ideation, content development and creation, live event coverage, social content calendar management, crisis response, performance reporting, and internal briefing. Support the Director of Editorial and Content Marketing as needed in the creation of website content, while also supporting the sales and tourism departments in creating business and group-focused editorial content.
Major Areas of Accountability:
Social Content Ideation
• Provides content suggestions for business social channels based on the editorial and convention calendar, reports/past performance data, trends, and insights from social listening
• Makes recommendations for creating content that aligns with the department's goals and objectives
Content Creation
• Manages and maintains a structured social content calendar for both production and publishing under the direction of the Senior Social Media Manager
• Drafts and publishes approved content across all major social media platforms natively and via social media management platforms like Sprout Social and Later
• Sources UGC as needed and manages relationships with original content providers/owners
• Supports live event coverage on social as needed
• Provides on-site photography and videography for social media purposes as needed as well as any editing of either medium
• Assists with creation of content and monitoring of conversations related to crises and any major issues that could potentially impact brand
• Lends support on creating content around Built to Host and Group Marketing
• Develops and manages process for how New Orleans & Company members are highlighted in social content
• Supports publishing content in the New Orleans & Company Members Facebook Group
• Works as a conduit between the Director of Editorial and the Group Sales and Tourism teams to identify content needs and create new/update existing editorial content to help support business objectives
• Assists in the creation of original content for the Official Meetings Guide, as well as the Weddings Guide
Social Reporting and Internal Briefing
• Creates social performance reports based on primary KPIs and benchmarks, as determined by the Senior Manager of Social Media
• Works with Senior Manager of Social Media to identify actionable insights and key findings from social performance reports to help guide content strategy
• Coordinates and leads regular briefings with content team on social performance
Community Management
• Provides support to the social media team in community management for both leisure and corporate social channels. This includes but is not limited to responding to direct messages, engaging with comments on content posted and engaging with other content posted within the community
• Community Management responsibilities will be divided as equally as possible between all social media team members and each member will be responsible for being "on call" one weekend per month for responding to comments, messages, etc.
Ideal Traits:
Social and Culture
Consistently up to date on industry news, trends and best practices and is excited by them
Strong understanding of best-in-class social marketing
Constantly seeking opportunities to test something new
Culture junkie – always knows the latest meme trending on social and its larger impact
Loves all things NOLA and has a strong understanding of what makes the city unique
Loves immersing themselves in the consumer experience
Enthusiastic about attending events and dinners that may fall outside of the traditional work week
Innovation
Takes an innovative approach to problem solving
Manages up to identify problems and bring solutions
Self-motivated with a can-do attitude
Cross-team collaborator and communicator
Strong project management and organizational skills
Education and/or Experience:
Bachelor's degree or equivalent from a four-year college or technical school; and one to two years related experience and/or training or equivalent combination of education and experience.
Computer Skills:
Must be proficient in all major social media platforms, and in Microsoft or similar. Knowledge of spreadsheets and database programs, desired.
Language Skills:
Possess excellent verbal and written communication. Ability to read and interpret documents and to write routine reports and correspondence. Ability to speak effectively before groups of customers or employees of the organization.
Physical, Mental & Environmental Demands:
While performing the duties of this job, the employee is regularly required to sit; and use hands to finger; reach with hands and arms; and talk or hear. The employee is required to stand and walk. The employee must occasionally lift and/or move up to 10 pounds. Specific vision abilities required by this job include close vision, distance vision, peripheral vision, and depth perception. Must be able to travel by airplane and operate a vehicle.
The working environment is typical for an office and does not require exposure to difficult or hazardous conditions. This position will require some weeknight and weekend assignments, often on location. Ability to travel including overnight stays. Must work well in a team environment.
Disclaimer Statement:
The above is intended to describe the general content of and requirements for performance of this job. It is not to be construed as an exhaustive statement of duties, responsibilities or requirements and does not imply a contract.
Responsibility for Work of Others: None
New Orleans & Company provides equal employment opportunities to all employees and applicants for employment without regard to race, color, religion, gender, sexual orientation, national origin, age, disability, genetic information, marital status, or status as a covered veteran in accordance with applicable federal, state and local laws. New Orleans & Company complies with applicable state and local laws governing non-discrimination in employment in every location in which the organization has facilities. This policy applies to all terms and conditions of employment, including, but not limited to, hiring, placement, promotion, termination, layoff, recall, transfer, leaves of absence, compensation, and training.