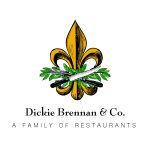 Website Dickie Brennan & Co, Canal Street, New Orleans, LA, USA Dickie Brennan & Co, Canal Street, New Orleans, LA, USA
Dickie Brennan & Co, Canal Street, New Orleans, LA, USA
Benefits:
Health Insurance
Dental Insurance
Vision Insurance 
Long-term Disability
Accident 
Critical Illness
Company Paid Life Insurance
Employee Dining Discount 
401(k) with company match
Paid Time Off 
Referral Bonus
AND MORE!
Perks:
Flexible schedule
Competitive pay
Family Meal
Discounted Parking
Essential Functions:
Maintain awareness of and follow Company service standards at all times.
Communicate well with other team members throughout service while exhibiting good teamwork skills.
Practice good guest making skills with a positive attitude while treating guests with respect and making them feel special while exceeding their expectations.
Exhibit a warm and welcoming demeanor being mindful of body language, non-verbal communication and tone of voice.
Maintain a strong professional presence which includes arriving to work on time, ready to work and in clean, proper uniform.
Maintain a thorough knowledge of table / seat / station numbers, proper table set-up, pivot system.
Extensive knowledge of commonly-used terminology, concepts, practices and procedures.
Practice step consolidation and is efficient with time management.
Maintain a continual eye for detail.
Perform all opening / closing duties as assigned in a timely manner.
Ability to setup bread station consisting of bread, butter, B&B's
Prepare and maintain tea and coffee. Heat and stock milk for service.
Prepare lemons and maintain ice wells. Make sure scoops are not in ice and wells are clean.
Stock back up of tea, coffee, hot teas, filters, etc.
Stock to go area with bags and boxes.
Stock coffee cups, saucers, creamers, pitchers and water glasses making sure they are clean and ready for use.
Stock and polish all silverware needed to the dining room including roll-ups.
Setup mason plates with table setups for quick reset capability.
Maintain complete knowledge of and strictly abide by state liquor regulations, particularly those prohibiting service to minors, intoxicated persons and drunk driving. Must be L.R.V. Certified. 
Assist in Gang Service.
Pre-bus section throughout service. Properly crumb tables after each course or whenever necessary.
Maintain a clear food drop station and run food.
Extend a warm farewell to guests as they depart.
Work as a team to reset the table within 3 minutes.
Maintain a clean and organized station throughout entire shift.
Work efficiently and complete required tasks within assigned time frame.
Attend all scheduled employee meetings and participate in a meaningful way.
Requirements:
High school graduate or equivalent.
Experience in a fine-dining or high-volume restaurant preferred.
Must possess basic math skills and have the ability to handle money and give correct change.
Ability to converse, read and write in English with excellent verbal, interpersonal and written communication skills.
Able to communicate clearly, concisely and accurately in a positive, upbeat and enthusiastic way.
Ability to establish and maintain effective interactions/relationships with management, coworkers and guests while maintaining an outgoing, friendly and approachable attitude.
Work efficiently with minimal supervision and complete required tasks within set schedules and deadlines.
Strong organizational, multi-tasking, time management, follow-up and analytical skills with attention to detail and accuracy.
Ability to work in a team-oriented, fast-paced environment with a customer service orientation.
Be flexible and eager to learn new things.
Maintain a strong professional presence and present a well-groomed appearance.
Must be able to maneuver in an office, through restaurants/bars and at outside functions.  Must be able to sit or stand for extended periods of time, bend, stoop, reach, kneel, crouch, twist, lift, push, pull and grip items when necessary. May occasionally lift up to 30 pounds; push, pull or move items weighing up to 50 pounds.
Manual dexterity is essential.
Must be able to work varied hours/days, including evenings, weekends and holidays, in accordance with restaurant operations and adhere to the attendance requirements of the company.
Must adhere to the established appearance, hygiene, and dress code guidelines.
Ability to adhere to and comply with all rules and regulations of the company.
General Comments: This description is intended to describe the essential job functions and their requirements. It is not an exhaustive list of all duties, responsibilities, and/or requirements of the position. Other functions may be assigned and management retains the right to add to or revise this job description at any time, with or without prior notice. Employment is at-will and this job description does not imply an employment contract.
We are an Equal Opportunity Employer and Drug-free Workplace. Dickie Brennan & Company participates in E-Verify, a federal program verifying each employee's right to work in the United States.