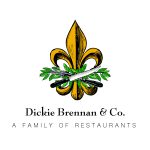 Website Dickie Brennan & Co, Canal Street, New Orleans, LA, USA Dickie Brennan & Co, Canal Street, New Orleans, LA, USA
Dickie Brennan & Co, Canal Street, New Orleans, LA, USA
ESSENTIAL FUNCTIONS:
Maintain a positive demeanor and always have guest satisfaction in mind
Maintain a strong professional presence and remain professional at all times
Ensure an exceptional guest dining experience and resolve guest issues and complaints timely and professionally
Improve all aspects of the restaurant through problem solving, progressive industry ideas and staff participation
Be a guest ambassador. Ensure management coverage on the floor at all times
Maintain all health and sanitation standards of the company and the industry
Maintain all service standards of the company and the facility
Train, support and mentor all FOH hourly staff members to accomplish their goals and provide exceptional guest service
Communicate clearly and effectively in a positive manner
Leadership – lead by example and recognizes that he/she serves as a role model for entire staff
System Focused – Creation, Implementation and Follow Through
MBWA – Manages by Walking Around
Drives the train – available at all times on the floor for our guests and staff. Touch every plate, touch every person.
Thorough knowledge of all products (menu, wine, spirits, daily specials, promotions, etc)
Sets and maintains all restaurant standards – You are the Standard. Actively practice and promote gang service, gang seating, serving, bussing
Maintain regular communication with corporate office and other members of management. Actively prepare for and participate in meetings with managers, restaurant staff, ownership, and corporate staff
Correctly performs all duties necessary to close the restaurant.
Other duties as assigned
  
REQUIREMENTS:
High school diploma. Some college and/or college degree preferred. 
Minimum of 3 years industry experience with at least 1 year supervisory/management experience.
Able to project the balance of authority and respect in order to get things done while promoting the company culture.
Ability to read and write in English with excellent verbal, interpersonal and communication skills
ServSafe certification required (can be received in-house)
Strong organizational, multi-tasking, time management, follow-up and analytical skills with solid attention to detail and accuracy
Proficiency in Microsoft Office programs, especially Excel
Ability to learn industry specific accounting software
Internet skills including use of e-mails (Microsoft Outlook) and information gathering
Ability to work in a team-oriented, fast-paced environment with a customer service orientation
Strong managerial skills and able to successfully prioritize and manage multiple responsibilities
Must be able to get along with co-workers and manage subordinates as a team
Must maintain a strong professional presence and present a well-groomed appearance
Ability to manage confidential business, customer and employee information with tact and discretion
Work is performed in a restaurant with varied temperatures. Must be able to sit or stand for extended periods of time, bend, stoop, reach, crouch, kneel, lift, push and pull. May occasionally lift, push, pull or move items weighing up to 30 pounds.
Manual dexterity is essential. Must possess finger dexterity to use restaurant and office equipment adeptly
Must be able to dependably work a minimum of 50 hours per week; able to work a varied and flexible schedule as necessary to manage and operate the restaurant effectively
Maintain presence in the community through community involvement and networking
Must adhere to the established appearance, hygiene, and dress code guidelines
Ability to adhere to and comply with all rules and regulations of the company
General Comments: This description is intended to describe the essential job functions and their requirements. It is not an exhaustive list of all duties, responsibilities, and/or requirements of the position. Other functions may be assigned and management retains the right to add to or revise this job description at any time, with or without prior notice. Employment is at-will and this job description does not imply an employment contract.
We are an Equal Opportunity Employer and Drug-free Workplace. Dickie Brennan & Company participates in E-Verify, a federal program verifying each employee's right to work in the United States.