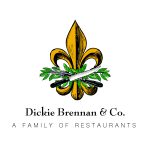 Website Dickie Brennan & Co, Canal Street, New Orleans, LA, USA Dickie Brennan & Co, Canal Street, New Orleans, LA, USA
Dickie Brennan & Co, Canal Street, New Orleans, LA, USA
Benefits:
Health Insurance
Dental Insurance
Vision Insurance 
Long-term Disability
Accident 
Critical Illness
Company Paid Life Insurance
Employee Dining Discount 
401(k) with company match
Paid Time Off
Referral Bonus
AND MORE!
Perks:
Flexible schedules
Competitive pay
Family Meal
Discounted Parking
We view each employee as an ambassador for New Orleans and its unique culture. Our restaurants are avid supporters of local farmers and fisherman. Each of our restaurants accentuates Louisiana's culinary history through the use of local ingredients and techniques. The entire team at Dickie Brennan & Company remains dedicated to delivering superior dining experiences through serving locally sourced, updated versions of classic New Orleans cuisine, and outstanding service in our four French Quarter restaurants.
Essential Functions:
Communicate effectively with other team members throughout service while exhibiting good teamwork skills. Notify kitchen, managers and waitstaff about big parties, XXPs and locals.
Practice good guest making skills through proper communication while regularly following the GUEST concept and keeping guest satisfaction in mind.
Exhibit a positive attitude, welcoming demeanor, is courteous, and genuinely SMILES.
Immediately greet all incoming guests with a warm greeting and eye contact. Thank all outgoing guests with a sincere farewell.
Maintain a professional appearance and presence at all times which includes arriving to work on time, ready to work and in proper, professional attire.
Promptly answering telephones in a polite and professional manner, keeping etiquette in mind at all times.
Provide guest services such as calling for cabs, hotel information and directions to interesting sites in the city as well as other restaurants. 
Maintain an organized host stand and remain on top of paperwork (host stand binder, XXPs, locals, Short Forms, BEOs, Files, Copies, etc.)
Pivot Host is responsible for maintaining the accuracy of the seating chart, assigning tables, setting quote times for the wait and properly directing seaters.
Seating Host is responsible to seat accurately in a timely manner, update Pivot Host on the status of tables in the dining room, provide support and answer phones so the Pivot Host can concentrate on the dining room.
Update menus and wine lists regularly and with a sense of urgency.
Quote accurate wait times for tables and notify guests immediately if there are any discrepancies with the time quoted. 
Seat efficiently, balancing maximization of guests with server ability.
Offer to carry drinks for ladies when seating from the bar.
Maintain cleanliness of the restrooms during hours of operation
Maintain an awareness of and following Company service standards at all times including actively practicing gang service.
Proficient in Seven Rooms and notates reservations with detailed, specific information.
Work efficiently and productively to complete required tasks within assigned time frame.
Train others whenever the opportunity presets itself and accept training from others.
Attend all scheduled employee meetings and participate in a meaningful way.
Perform side work and closing duties as assigned.
Other duties as assigned.
Maintain all standards in the host manual.
Requirements:
Experience in a fine-dining or high-volume restaurant preferred.
Must possess basic math skills and have the ability to handle money and give correct change.
Ability to converse, read and write in English with excellent verbal, interpersonal and written communication skills.
Able to communicate clearly, concisely and accurately in a positive, upbeat and enthusiastic way.
Ability to establish and maintain effective interactions/relationships with management, coworkers and guests while maintaining an outgoing, friendly and approachable attitude.
Work efficiently with minimal supervision and complete required tasks within set schedules and deadlines.
Strong organizational, multi-tasking, time management, follow-up and analytical skills with attention to detail and accuracy.
Ability to work in a team-oriented, fast-paced environment with a customer service orientation.
Be flexible and eager to learn new things.
Maintain a strong professional presence and present a well-groomed appearance.
Must be able to maneuver in an office, through restaurants/bars and at outside functions.  Must be able to sit or stand for extended periods of time, bend, stoop, reach, kneel, crouch, twist, lift, push, pull and grip items when necessary. May occasionally lift up to 30 pounds; push, pull or move items weighing up to 50 pounds.
Manual dexterity is essential.
Must be able to work varied hours/days, including evenings, weekends and holidays, in accordance with restaurant operations and adhere to the attendance requirements of the company.
Must adhere to the established appearance, hygiene, and dress code guidelines.
Ability to adhere to and comply with all rules and regulations of the company.
General Comments: This description is intended to describe the essential job functions and their requirements. It is not an exhaustive list of all duties, responsibilities, and/or requirements of the position. Other functions may be assigned and management retains the right to add to or revise this job description at any time, with or without prior notice. Employment is at-will and this job description does not imply an employment contract.
We are an Equal Opportunity Employer and Drug-free Workplace. Dickie Brennan & Company participates in E-Verify, a federal program verifying each employee's right to work in the United States.