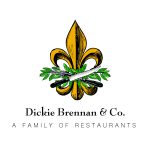 Website Dickie Brennan & Co, Canal Street, New Orleans, LA, USA Dickie Brennan & Co, Canal Street, New Orleans, LA, USA
Dickie Brennan & Co, Canal Street, New Orleans, LA, USA
Benefits
Health Insurance
Dental Insurance
Vision Insurance 
Long-term Disability
Company Paid Life Insurance
Accident 
Critical Illness
Employee Dining Discount 
401(k) with company match
Paid Time Off
Referral Bonus
AND MORE!
Perks:
Flexible schedules
Competitive pay
Family Meal
Discounted Parking
Because we offer a great place to work, others have taken notice! New Orleans City Business has recognized us 11-times as one of the "Best Places to Work" 
Essential Functions:
Maintain awareness of and follow Company service standards at all times including actively practicing gang service – gang seating, serving, bussing.
Communicate well with other team members beginning with team meeting and carried throughout service while exhibiting good teamwork skills and gives/receives direction well.
Practice good guest making skills with a positive attitude while treating guests with respect and making them feel special while exceeding their expectations.
Exhibit a warm and welcoming demeanor being mindful of body language, non-verbal communication and tone of voice.
Maintain a strong professional presence which includes arriving to work on time, ready to work and in clean, proper uniform.
Maintain a thorough knowledge of food and drink menu items, daily specials, promotions, ingredients and prep time.
Maintain a knowledge of food pairings and recommended wines or beverages that go well with appetizers, entrees and desserts.
Extensive knowledge of commonly-used terminology, concepts, practices and procedures within the restaurant profession. 
Maintain complete knowledge of and strictly abide by state liquor regulations, particularly those prohibiting service to minors, intoxicated persons, and drunk driving. Must be L.R.V. Certified. 
Ability to operate a point-of-sale system and/or cash register.
Maintain a thorough knowledge and respect of position.
Practice step consolidation and is efficient with time management.
Maintain a continual eye for detail.
Set up / detail station and perform side duties in time to have the station completely ready for seating before the pre-shift meeting. Build all large party reservation tables. 
Serve all courses and quarter back trays according to Company service standards.
Maintain tables throughout service.
Clear courses thoroughly and with speed by using the stacking method.
Control all processing of checks and organize closed out checks.
Extend a warm farewell to guests as they depart.
Work as a team to reset the table within 3 minutes.
Polish all wine glasses for next shift. 
Leadership – you are the example that all members of your team will model themselves after. Lead by example.
Organization – maintain awareness of the members of your team and keeping them on track.
Flow of service – perceive what flow of service your guest would prefer. You are responsible for making sure that service does not lag. Keep track of your tables at all times. Adapt to changing situations, and handle difficult situations gracefully, before they become a crisis. 
Enjoys coming to work and has a good time while maintaining professionalism. 
Work efficiently and complete required tasks within assigned time frame.
Attend all scheduled employee meetings and participate in a meaningful way.
Work as a team to perform all side duties, station break down, and reset for each shift.
Other duties as assigned.
Requirements:
High school graduate or equivalent.
Experience in a fine-dining or high-volume restaurant preferred.
Must possess basic math skills and have the ability to handle money and give correct change.
Ability to converse, read and write in English with excellent verbal, interpersonal and written communication skills.
Able to communicate clearly, concisely and accurately in a positive, upbeat and enthusiastic way.
Ability to establish and maintain effective interactions/relationships with management, coworkers and guests while maintaining an outgoing, friendly and approachable attitude.
Work efficiently with minimal supervision and complete required tasks within set schedules and deadlines.
Strong organizational, multi-tasking, time management, follow-up and analytical skills with attention to detail and accuracy.
Ability to work in a team-oriented, fast-paced environment with a customer service orientation.
Be flexible and eager to learn new things.
Maintain a strong professional presence and present a well-groomed appearance.
Must be able to maneuver in an office, through restaurants/bars and at outside functions.  Must be able to sit or stand for extended periods of time, bend, stoop, reach, kneel, crouch, twist, lift, push, pull and grip items when necessary. May occasionally lift up to 30 pounds; push, pull or move items weighing up to 50 pounds.
Manual dexterity is essential.
Must be able to work varied hours/days, including evenings, weekends and holidays, in accordance with restaurant operations and adhere to the attendance requirements of the company.
Must adhere to the established appearance, hygiene, and dress code guidelines.
Ability to adhere to and comply with all rules and regulations of the company.