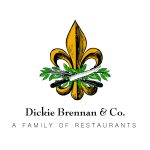 Website Dickie Brennan & Co, Canal Street, New Orleans, LA, USA Dickie Brennan & Co, Canal Street, New Orleans, LA, USA
Dickie Brennan & Co, Canal Street, New Orleans, LA, USA
ESSENTIAL FUNCTIONS:
Food Knowledge – the Sous Chef must have thorough knowledge and respect for all products. This ensures creation of quality specials and menus that best serve all restaurant objectives.
The Sous Chef will:
React to purchaser's needs – specials utilizing products needing to be used, and to take advantage of local, seasonality, availability, and cost
Maintain flexibility with the menu to provide for guests' special requests
Be responsible for quality, cost effective family meal, ensuring timely preparation
Contribute to menu development, and be responsible for execution and feasibility of these menus
Handle and process food in a safe and sanitary manner
Be able to accommodate guests with food allergies
Cooking Knowledge and Skill – the Sous Chef must demonstrate superior cooking knowledge and skill to execute his culinary responsibilities effectively, and to properly supervise and develop cooks:
Self development – has satisfactorily completed all objectives in the following areas.
Cooking skills
Soups, stocks, and sauces
Butchering
Food knowledge
Maintenance
Administrative
Financial
Accountable (with the Chef) for maintaining the integrity of cooking standards
Continue to show enthusiasm, interest and personal development
Profit – the Sous Chef shares in the responsibility of making the restaurant financially successful. He/She must strive to optimize product and labor dollars without compromising quality. Working smart i.e. through Flexing labor, cleanliness and organization, is essential:
Food
Work with Purchaser:
Build menu around local product availability, quality, and cost of products
Seek daily input from purchaser as to items that should be utilized
Cost all specials with purchaser prior to implementing them on the menu using the new menu check list
Take a systematic approach to maintain cleanliness and organization, i.e. rotating cleanup, specifically assigned cleanup dates, product rotation, labeling, deep cleaning schedules, etc.
Minimize waste by:
Ensuring only what's needed is prepared and fired
Keeping a close eye in changes in reservation and party numbers
Following proper procedures
Record all waste and develop methods of decreasing it
Labor Cost:
Schedule according to budget parameters. Particularly when covering shift, be sensitive to overtime hours
Adjust daily spending to reflect business fluctuations by sending extra people home early as needed by flexing labor
Manage overtime daily.
Accountable (with the Chef) for maintaining the integrity of cooking standards
People – The Sous Chef supervises the culinary staff. This is one of their greatest areas of responsibility, and requires developed managerial and people skills, as well as training and coaching skills. The Sous Chef must:
Recognize his support role as it applies to the Chef and other Sous Chef
Demonstrate leadership skills which allow him/her to manage and maintain standards in the kitchen during the Chef's absence
Ensure development of prep cooks to make cost effective quality family meal
Supervise the opening and closing of the kitchen, i.e. use of checklist, chef log, maintain security, utilize party sheets and reservation counts
Participate in the selection of cooks through recruiting, interviewing, and reference checks
Supervise trainers to ensure that all training guidelines are followed and training objectives met
Personally communicate with trainees on a daily basis concerning quality and progress of training, and to solicit and provide feedback
Perform role of trainer in absence of qualified trainer
Use Hire system daily to look for cooks
REQUIREMENTS:
High school diploma. Some college and/or college degree preferred. 
Minimum of 3 years of experience in a progressive culinary role, preferably in a high-volume and/or fine dining restaurant.
ServSafe certification required (can be received in-house).
Ability to read and write in English with excellent verbal, interpersonal and communication skills.
Strong organizational, multi-tasking, time management, follow-up and analytical skills with solid attention to detail and accuracy.
Having internet skills which includes a proficiency in Microsoft Office programs, especially Excel and Outlook, the ability to learn industry specific accounting software and information gathering.
Ability to work in a team-oriented, fast-paced environment with a customer service orientation.
Strong managerial skills and able to successfully prioritize and manage multiple responsibilities.
Must be able to get along with co-workers and manage subordinates as a team.
Be flexible and eager to learn new things while thinking analytically and creativity.
Ability to manage confidential business, customer and employee information with tact and discretion.
Must be able to respond calmly and make rational decisions when handling business related issues in a fast paced environment.
Must maintain a strong professional presence and present a well-groomed appearance.
Work is performed in a restaurant with varied temperatures. Must be able to sit or stand for extended periods of time, bend, stoop, reach, crouch, kneel, lift, push and pull. May occasionally lift, push, pull or move items weighing up to 50 pounds.
Manual dexterity is essential. Must possess finger dexterity to use restaurant and office equipment adeptly.
Must be able to dependably work a minimum of 50 hours per week; able to work a varied and flexible schedule as necessary to manage and operate the restaurant effectively.
Must adhere to the established appearance, hygiene, and dress code guidelines.
Ability to adhere to and comply with all rules and regulations of the company.
General Comments: This description is intended to describe the essential job functions and their requirements. It is not an exhaustive list of all duties, responsibilities, and/or requirements of the position. Other functions may be assigned and management retains the right to add to or revise this job description at any time, with or without prior notice. Employment is at-will and this job description does not imply an employment contract.
We are an Equal Opportunity Employer and Drug-free Workplace. Dickie Brennan & Company participates in E-Verify, a federal program verifying each employee's right to work in the United States.