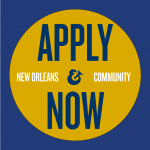 Website Higgins Hotel and Conference Center
The Higgins Hotel is seeking a Full-time Catering and Events Coordinator
 
 
 
SUMMARY
 
The Catering and Event Coordinator  performs a variety of skilled administrative and clerical support work for the department.  Greets visitors, returns calls on behalf of the executive, assembles and disseminates event order information, prepares sales/catering files, arranges appointments, prepares minutes of meetings and conferences and makes travel arrangements.
The Events Coordinator is a central member of the Catering and Events Team. From small, intimate business meetings to elegant weddings and banquets, the Catering and Events Team focuses on booking our public room space, designing menus and coordinating events to ensure they happen flawlessly. The Coordinator provides administrative assistance to Catering and Events Managers. This position assists with administering contracts, BEO's, Change log and Guarantee System, deposit tracking and submission of documentation to accounting for proper billing of conference groups.   The coordinator maintains the client filing system and provides other support wherever needed. i.e. Delphi/Salesforce;  Hilton Fastpay; e- Menus platform; various training platforms;  e- Proposals,  Master Billing; , Sertifi Payment platform and Hilton Honors Award Points.   The position will be for an individual who demonstrates strong business acumen and a proven track record of  excellent communication skills. A solid working knowledge of all MS Office systems: Word, PowerPoint, Excel and Publisher, are required. Working knowledge of Delphi/Salesforce is ideal, and applicants must have a high attention to detail as well as the ability to multi-task in a fast-paced environment. A positive attitude and a can-do approach to any task are essential.
QUALIFICATIONS
 
• Requires high school diploma or equivalent, additional education preferred.
• Computer literacy and knowledge of spreadsheet programming required.
• Strong working knowledge of word processing software.
• Writing, editing, business letter format skills.
• Office administration skills including phones, copiers, FAX, personal computer, calculator.
• Requires good organizational skills.
• Type 55 wpm.
• One-year front office and/or reservations experience preferred.
• One-year sales and/or catering experience preferred.
• Meet minimum age requirement of jurisdiction.
• Ability to communicate effectively with the public and other employees.
• Read, write and speak English fluently.
• No employee will pose a direct threat to the health/safety of self or others.
 
About Us
The Higgins Hotel & Conference Center's name reflects the contributions of the extraordinary entrepreneur, Andrew Higgins, who designed and built over 20,000 boats in New Orleans that were used in every major amphibious assault of World War II.
 
Conveniently located directly across the street from The National WWII Museum, the hotel offers 230 era-inspired guest rooms and specialty suites, premium amenities, full-service restaurant, lounge, and a rooftop bar, as well as a second-floor conference center with more than 18,000 square feet of meeting and event space.
 
 
The Higgins Hotel offers a rich benefit program with a variety of benefits designed to enrich the lives and well-being of our team members and their families.
Three Tiers of Medical Coverage
24/7 Healthcare Concierge
24/7 Teledoc service
Maternity Program
Cancer Program
Free Maintenance Medications
Vision Insurance
Dental Insurance
Company Paid Life Insurance, Long Term Disability, and Short Term Disability
Life Insurance Buy Ups
Short Term Disability Buy-Up
Critical Illness
Accident Insurance
Hospital Indemnity
Home and Auto insurance
Legal Assistance
Pet Insurance
Hotel Discounts
Tuition Reimbursement
EAP Program
Emergency Travel Assistance
Paid Time Off (vacation, sick, bereavement, and Holidays). 
401K Match
Team Member Service Awards
 
Working at the Higgins Hotel is like nowhere else. It's less of a job, more of a calling. It's part career, part revolution. Because whatever you do here, you play a part in helping redefine the way quality hospitality is delivered to our guests, our clients, our partners, and each other.
 
EOE AA- Minorities/Females/Vet/Disability/Gender Identity/Sexual Orientation
 
The Higgins Hotel is a drug free workplace.  Pre-employment drug test and background check required.  We participate in E-Verify.
 
Pay Range: $21 – $22 per hour