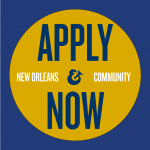 Website Hilton New Orleans/St. Charles Avenue
Join a world of possibility with Aimbridge Hospitality.
The Convention Services Manager is responsible for attainment of assigned convention/event goals tied to the overall performance of the hotel. The individual will be responsible for effectively servicing clients/groups and maintaining the contracted food and beverage minimum. The Convention Services Manager will work in conjunction with the Director of Sales or Director of Catering/Convention Services to achieve the hotel's revenue meeting planner satisfaction scores and food and beverage goals for one or more assigned properties. Management-level associates are expected to work as much of each workday as is necessary to complete their job responsibilities; for OEM associates overtime does apply and is calculated accordingly.
QUALIFICATIONS:
High School diploma or equivalent required; previous convention/event and catering sales experience preferred.
Demonstrate creativity and knowledge of food and beverage/events desired. 
Must have a valid driver's license for the applicable state.
Must possess developed verbal and written communication skills to frequently negotiate convince sell and influence other managerial personnel hotel guest(s) and/or corporate clients.
Experience with professional selling skills desired: opening probing supporting closing
Must be proficient in general computer knowledge especially Microsoft Office products
Must be able to work independently and simultaneously manage multiple tasks; strong organization and presentation skills
RESPONSIBILITIES:
Effectively attain assigned meeting planner satisfaction scores revenue goals as well as food and beverage goals. 
Proactively conduct solicitation calls conduct tours and entertain clients specific to needs respective to the assigned property. 
Monitor and evaluate trends within your market segment.
Approach all encounters with guests and employees in an attentive friendly courteous and service-oriented manner.
Adheres to Aimbridge Hospitality's established regulations company standards catering/meeting standards and related catering sales metrics.
Develop a full working knowledge of the operations and policies of the hotel and applicable departments.
Demonstrates ability to deliver banquet event orders on a timely basis (10 days) and ensure accuracy.
Ensure changes are communicated timely to impacted departments/operations leaders. 
Maintain strong visibility in local community and industry organizations as applicable.
May assist in implementing and/or participating in special promotions relating to direct sales segments i.e. sales blitzes etc.
Attend daily/weekly/monthly meetings and any other functions required by management.
Perform any other duties as requested by the General Manager or Director of Sales.
BENEFITS:
After an initial waiting period, those hired into full time positions are eligible for a competitive benefits package that includes the following:
Now offering Daily Pay! Ask your Recruiter for more details
Medical, Dental, and Vision Coverage
Short-Term and Long-Term Disability Income
Term Life and AD&D Insurance
Paid Time Off
Employee Assistance Program
401k Retirement Plan