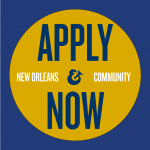 Website Hotel Management of New Orleans

We are looking for a reliable and friendly room attendant to join our hospitality team in order to provide superb customer service to our guests. Your duties will include ensuring that assigned rooms are fully stocked, cleaned, and serviced to a high standard. You should also be able to resolve guest complaints and queries promptly and in a polite manner.
To be successful as a room attendant you must be honest, pleasant, and have detailed knowledge of, and comply with, all housekeeping policies, procedures, and standards
Guest Services
Maintenance of hotel guest rooms for guest comfort and safety

Presentation of a polite, congenial manner in all interactions with guests and co-workers

Development of good customer relations skills
Hotel Operations
Operation and maintenance of equipment in a safe, professional manner

Transportation of trash and waste to disposal areas

Operation of telephone code system when entering and exiting all guest rooms

Following of proper procedure for Lost & Found items, timely turning items in to Supervisor

Maintenance of Housekeeping cart in a manner specified by Supervisor
Maintenance
Reporting of any unusual conditions, repairs, or maintenance items to the Supervisor
Safety & Security
Use of supplies on appropriate materials in a safe and professional manner

Securing of guest rooms during servicing

Securing of paperwork to protect guest information
Other Responsibilities
Completion of general cleaning of rooms

Completion of general housekeeping functions in corridors and public space areas

Completion of any request made by Supervisor or General Manager
Room Attendant must be able to perform each essential duty as listed above satisfactorily. Reasonable accommodations relating to duties or work environment may be made to enable individuals with disabilities to perform the essential functions.
Competencies:
Customer Service:
Responsive to guest needs in a courteous, proactive, timely manner.

Management of difficult or emotional customer situations in a rational, calm manner.

Solicitation of customer feedback to improve service.
Written/Verbal Communication:
Ability to read and write in a clear, professional manner and tone.
Mathematical:
Proficient in addition, subtraction, multiplication, and division.
Physical Demands:
Standing, walking, climbing, sitting, using hands and fingers, handling or feeling, reaching with hands and arms, climbing or balancing, stooping, kneeling, crouching, crawling, hearing, talking.

Occasionally lifting and/or moving up to 30 pounds.

Pushing and pulling a loaded housekeeping cart.
Performance Criteria:
1. Customer Service:
Communicates in a friendly, courteous, and professional manner. Takes prompt action to satisfy guest needs.
2. Punctuality/Appearance:
Arrives in uniform, ready to begin work as scheduled. Maintains personal appearance in a clean & professional manner, in accordance to company policy.
3. Professional Demeanor:
Maintains a cheerful, cooperative, work-oriented demeanor, and good working relationship with staff.
4. Standards:
Completes daily duties in the allotted time while maintaining all established hotel cleanliness standards. Maintains housekeeping cart in a neat, well stocked and orderly manner.
5. Hotel Operations:
Reports all repair and maintenance issues. Verifies all lights, radios, TVs, irons, hairdryers in guestrooms are in working order. Checks all linens for stains, burns, and tears.
6. Communications:
Checks all vacant rooms at beginning of day and reports any discrepancies to Supervisor. Consistently uses telephone status codes to communicate guestroom status to front desk.
7. Lost & Found:
Turns in all lost and found items to Supervisor with paperwork properly filled out.
8. Special Projects:
Efficiently completes all special projects assigned by Supervisor or General Manager.
 9. Technical Skills:
Uses cleaning supplies/materials safely on appropriate surfaces, and in appropriate quantities.
10. Safety & Security:
Keeps cart in front of opened door of guestroom when cleaning. Maintains control of master station keys at all times.