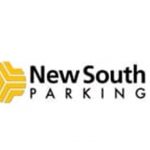 New South Parking
The transportation service provider for the N.O. Int'l Airport
New South Parking – Cashier Attendant
Company Location
New South Parking is the transportation service provider for the New Orleans International Airport located in Kenner, Louisiana.  Our administrative offices are located directly across the street from the New Orleans International Airport on the ground floor of the Long Term Parking Garage.
Scope of Position
The Cashier Attendant position is involved with customer interface at a specific facility or location. 
Essential Functions
To perform the Cashier Attendant position successfully, an individual must be able to perform each essential duty and responsibility satisfactorily and with little supervision.
Essential Duties and Responsibilities
Customer Service
·         Always wear a clean uniform with id badge visible
·         Always smile and greet each customer
·         Always speak clearly, saying "please" and "thank you"
·         Assist customers with any problems
·         Report any suspicious activities to Security as soon as possible
·         Always remain confident, alert and responsible
·         Seek assistance when dealing with a customer dispute
·         Answer the telephone in a courteous and efficient manner
 Cash Handling
·         Perform cashier duties based on the needs of the operation
·         Always count the change back aloud to each customer
·         Be careful and accurate at all times
·         Issue a ticket each time cash is collected from a customer at a non-spitter location
·         Cash must balance with tickets at the end of each shift
·         Prepare and properly record cash drops and keep cash on hand to a minimum
·         Follow all other cash and ticket handling procedures
 Administrative Duties (For a non-fee Computer Operator)
·         Ability to identify specific vehicles when needing the assistance of the License Plate Reader (LPR) Clerk
·         Ability to effectively communicate information to fellow employees, supervisors and managers
·         Ability to process paperwork and forward to the appropriate supervisor/manager as needed
·         Ability to accurately make copies and keep paperwork supplies stocked
·         Additional responsibilities as required and assigned
Starting Pay Rate
The starting pay rate for the Cashier Attendant position is $11.00 hourly. 
Sign On Bonus
The individual selected to the Cashier Attendant position may earn up to an additional $750 in a sign on bonus with a $250 payout every thirty (30) days for the first three (3) months of employment. 
Individuals formerly employed by New South Parking and Global Parking Systems are not eligible for the sign on bonus.
Work Environment
The work environment characteristics described here are representative of those that an individual encounters while performing the essential duties and responsibilities of the Cashier Attendant position:
·         The noise level in the work environment is usually moderate
·         The position is located outdoors in a parking garage where the temperatures are diverse
·         The individual will work inside of a toll booth
Position Status and Availability
The individual selected to the Cashier Attendant position must be available to:
·         Work a full-time or part-time shift Sunday – Saturday including holidays
·         Work overnight should the overnight shift be the dominant shift to work if hired
The facility or lot location, schedule and shift may be subject to change to meet operational and/or client needs.
Position Requirements
The requirements listed below are representative of the knowledge, skills and/or abilities required to perform the Cashier Attendant position: 
·         Strong customer service skills
·         Ability to push, pull and carry objects weighing up to 30 pounds
·         Ability to comply with company's policies and procedures
·         Ability to speak clearly, write legibly, perform basic calculations and work well other employees
·         Willingness to work outside in extreme weather conditions (cold, hot, rainy)
·         Consistently arrive at work and on time; ensure work responsibilities are covered when absent; arrive at meetings and appointments on time
·         Ability to effectively communicate in English (speak, read, write) with customers, co-workers and management to their understanding
Physical Demands
The physical demands described here are representative of those that must be me by an individual to successfully perform the essential functions of the Cashier Attendant position: 
·         Ability to sit or stand for long periods of time (up to 6 or 8 hours, less break)
·         Ability to calculate rates offhand, without the help of a calculator or fee computer
·         Ability to withstand extreme temperatures
·         Ability to chalk tires
·         Ability to lift and carry 25-30 pounds (signs)
·         Ability to sprint short distances
·         Ability to use hands and arms in repeated motions (making change, punching clock, flagging cars)
Education Requirements
The individual selected to the Cashier Attendant should possess:
·         A high school diploma or general equivalency diploma (GED)