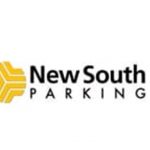 New South Parking
The transportation service provider for the N.O. Int'l Airport
Company Location
New South Parking is the transportation service provider for the New Orleans International Airport located in Kenner, Louisiana.  Our administrative offices are located directly across the street from the New Orleans International Airport on the ground floor of the Long Term Parking Garage.
Scope of the Position
The Valet Runner is responsible for providing a positive first and last impression to customers when they arrive and leave. 
Essential Functions
To perform the Valet Runner position successfully, an individual must be able to perform each essential duty and responsibility satisfactorily and with little supervision.
Essential Duties and Responsibilities
·         Parks customer vehicles in a specified area in a safe and efficient manner
·         Provides claim check and instructs customers on how to reclaim vehicle
·         Retrieves customers vehicles from specified areas in a safe and efficient manner
·         Provides travel directions and information to customers
·         Provides accurate and timely documentation and reports of departmental activities and status including claim checks, vehicle damage, statements and conditions
·         Obey all traffic laws on and off property
·         Promotes the courteous treatment of customers and resolving customer service issues
·         Greets arriving and departing customers
·         Cash Handling
·         Administrative Duties
·         Additional Responsibilities as required and assigned
Starting Pay Rate
The starting rate for the Valet Runner position is $15.00 hourly plus tips.
Work Environment
The work environment characteristics described here are representative of those that an individual encounters while performing the essential duties and responsibilities of the Valet Runner position:
·         The noise level in the work environment is usually moderate
·         The position is located in a parking garage where the temperatures are diverse
Position Status and Availability
The individual selected to the Valet Runner position must be available to work a full-time, flexible shift as listed below:
·         Sunday – Saturday from 6a – 2p or 2p – 11p including evenings and holidays
Certifications and Licenses
The individual selected to the Valet Runner position must possess:
·         A valid Louisiana driver's license and must not have been issued any type of driving violations within the last two (2) years
Position Requirements
The requirements listed below are representative of the knowledge, skills and/or abilities required to perform the Valet Runner position: 
·         Possess prior experience driving a standard and automatic transmission vehicles
·         Strong customer service skills
·         Ability to push, pull and carry objects weighing up to 30 pounds
·         Ability to comply with company's policies and procedures
·         Ability to speak clearly, write legibly, perform basic calculations and work well other employees
·         Ability to work holidays
·         Willingness to work outside in extreme weather conditions (cold, hot, rainy)
·         Possess a valid Louisiana driver's license and no driving violations within the last two (2) years
·         Experience driving a standard (manual/stick shift) and an automatic transmission vehicle
·         Consistently arrive at work and on time; ensure work responsibilities are covered when absent; arrive at meetings and appointments on time
·         Ability to effectively communicate in English (speak, read, write) with customers, co-workers and management to their understanding
Physical Demands
The physical demands described here are representative of those that must be me by an individual to successfully perform the essential functions of the
Valet Runner position: 
·         Ability to stand and walk for long periods of time (up to 6 or 8 hours, less break)
·         Ability to calculate rates offhand, without the help of a calculator or fee computer
·         Ability to withstand extreme temperatures
·         Ability to chalk tires
·         Ability to lift and carry 25-30 pounds (signs)
·         Ability to sprint short distances
·         Ability to use hands and arms in repeated motions (making change, punching clock, flagging cars)
Education Requirements
The individual selected to the Valet Runner position should possess:
·         A high school diploma or a general equivalency diploma (GED)
How To Apply
To apply to this position or any other open position at New South Parking, please click on the link posted below then click the indeed.com/jobs link:  
https://www.indeed.com/jobs?q=new+south+parking&l=Algiers%2C+LA&from=searchOnHP&vjk=457b0c34194e4bdf