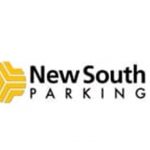 New South Parking
The transportation service provider for the N.O. Int'l Airport
Company Location
New South Parking is the transportation service provider for the New Orleans International Airport located in Kenner, Louisiana. 
Our administrative offices are located directly across the street from the New Orleans International Airport on the ground floor of the Long Term Parking Garage.
Scope of Position
This is a part-time, morning position.  
The Janitor position is responsible for providing facility maintenance duties and customer interface at various facilities or locations.  It may also include cash handling responsibilities. 
Essential Functions
To perform the Janitor position successfully, an individual must be able to perform each essential duty and responsibility satisfactorily and with little supervision.
Essential Duties and Responsibilities
Customer Service
·         Always wear a clean uniform with id badge visible
·         Always smile and greet each customer
·         Always speak clearly, saying "please" and "thank you"
·         Assist customers with any problems
·         Report any suspicious activities to Security as soon as possible
·         Always remain confident, alert and responsible
·         Seek assistance when dealing with a customer dispute
·         Answer the telephone in a courteous and efficient manner
 Cash Handling
·         Perform cashier duties based on the needs of the operation
·         Always count the change back aloud to each customer
·         Be careful and accurate at all times
·         Issue a ticket each time cash is collected from a customer at a non-spitter location
·         Cash must balance with tickets at the end of each shift
·         Prepare and properly record cash drops and keep cash on hand to a minimum
·         Follow all other cash and ticket handling procedures
Maintenance
Equipment Service
·         Check ticket spitters and gates daily for proper operations, ticket supply, accuracy of time on clock and general appearance of facilities
·         Verify maintenance schedule for daily projects to be completed
·         Check equipment for belt condition, lubrication levels, oil levels, pulley condition and gate conditions
·         Check condition of safety items such as foam padding on gate arms and ensure clearance bars are secure
Housekeeping
·         Walk garage daily noting and correcting any maintenance problems
·         Sweep and pick up around the entrances and exits to the garage and stairwells
·         Clean surface area rails, etc. on all levels, the booth, the office and rest rooms
·         Empty all trash cans in the garage, the booth and the office
·         Paint poles, curbs, equipment, gates and lanes when requested
·         Pick up signs when requested
·         Replace burned out light bulbs
·         Apply oil absorbent to oil spills
General
·         Submit requests for repairs and maintenance
·         Provide ticket and record gate counters to the Manager
·         Keep an inventory of janitorial supplies
·         Maintain a garage sweep sheet
·         Relieve the cashier for breaks and meals
·         Perform any task assigned to you by a manager or supervisor
·         Follow all procedures as outlined in the Location Rules
Starting Pay Rate
The starting pay rate for the Janitor position is $15.00 hourly.
Work Environment
The work environment characteristics described here are representative of those that an individual encounters while performing the essential duties and responsibilities of the Janitor position:
·         The noise level in the work environment is usually moderate
·         Some duties of the position are performed outdoors where the temperatures are diverse
·         Some position duties are performed indoors in an office setting where the temperatures are controlled
Position Requirements
The requirements listed below are representative of the knowledge, skills and/or abilities required to perform the Janitor position: 
·         Strong customer service skills
·         Ability to push, pull and carry objects weighing up to 30 pounds
·         Ability to comply with company's policies and procedures
·         Ability to speak clearly, write legibly, perform basic calculations and work well other employees
·         Ability to work weekends and holidays
·         Willingness to work outside in extreme weather conditions (cold, hot, rainy)
·         Possess a valid Louisiana driver's license and no driving violations within the last two (2) years
·         Experience driving a standard (manual/stick shift) and an automatic transmission vehicle
·         Consistently arrive at work and on time; ensure work responsibilities are covered when absent; arrive at meetings and appointments on time
·         Ability to effectively communicate in English (speak, read, write) with customers, co-workers and management to their understanding
Position Schedule and Availability
The individual selected to Janitor position must be available to work the part-time shift as listed below: 
6:30a – 2:30p Thursday – Sunday including holidays  
The facility or lot location, schedule and shift may be subject to change to meet operational and/or client needs.
Certifications and Licenses
The individual selected to the Janitor position must possess:
A valid Louisiana driver's license and must not have been issued any type of driving violations within the last two (2) years
Physical Demands
The physical demands described here are representative of those that must be me by an individual to successfully perform the essential functions of the Janitor position:  
·          Ability to walk for extended periods
·         Ability to sit or stand for long periods of time (up to 6 or 8 hours, less break)
·         Ability to perform cleaning duties that may require stooping, bending, and other similar range of motions
·         Ability to withstand working with dust, chemicals, and other possible irritants
·         Ability to withstand extreme temperatures
·         Ability to perform duties while standing on a ladder
·         Ability to lift and carry 50-75 pounds (signs)
Educational Requirements
The individual selected to Janitor position must possess:
A high school diploma or general equivalency diploma (GED)
How To Apply
To apply to this position or any other open position at New South Parking, please click on the link posted below then click on the indeed.com/jobs link:
https://www.indeed.com/jobs?q=new+south+parking+janitor&l=Algiers%2C+LA&vjk=bc4368d6719752ee