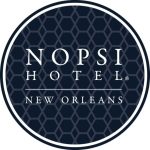 Overview
Assist guests with arrival and departure from hotel, while providing positive guests experiences.
Responsibilities
Greet customers immediately with a friendly and sincere welcome. Use a positive and clear speaking voice, listen to and understand requests, respond with appropriate action and provide accurate information such as outlet hours and local attractions.
Complete the registration process by inputting and retrieving information from a computer system, confirming pertinent information including number of guests and room rate. Promote HEI Hotels and Resorts and brand marketing programs. Make appropriate selection of rooms based on guest needs. Code electronic keys. Non-verbally confirm the room number and rate. Provide welcome folders containing room keys, certificates, coupons and refreshment center keys as appropriate.
Verify and imprint credit cards for authorization using electronic acceptance methods. Handle cash, make change and balance an assigned house bank. Accept and record vouchers, traveler's checks, and other forms of payment. Convert foreign currency at current posted rates. Post charges to guest rooms and house accounts using the computer.
Promptly answer the telephone using positive and clear communication. Input messages into the computer. Retrieve messages and communicate the content to the guest. Retrieve mail, small packages and facsimiles for customers as requested.
Close guest accounts at time of check out and ascertain satisfaction. In the event of dissatisfaction, negotiate compromise, which may include authorizing revenue allowances.
Field guest complaints, conducting thorough research to develop the most effective solutions and negotiate results. Listen and extend assistance in order to resolve problems such as price conflicts, insufficient heating or air conditioning, etc.
Remain calm and alert especially during emergency situations and heavy hotel activity. Plan and implement detailed steps by using experienced judgment and discretion.
Comply with attendance rules and be available to work on a regular basis.
Perform any other job related duties as assigned.
Qualifications
High school diploma or equivalent required, and college degree preferred.
Hotel experience preferred.
Considerable skill in the use of a calculator to prepare moderately complex mathematical calculations without error.
Ability to effectively deal with internal and external customers, some of whom will require high levels of patience, tact and diplomacy to defuse anger, collect accurate information and resolve conflicts.
Ability to stand and move throughout front office and continuously perform essential job functions.
Ability to access and accurately input information using a moderately complex computer system.
Ability to observe and detect signs of emergency situations.
Ability to establish and maintain effective working relationships with associates, customers and patrons.
Effective verbal and written communication skills. Ability to adapt communication style to suit different audiences, such as effectively communicating with supervisors, coworkers, public etc.