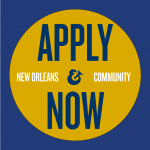 Website The National World War II Museum
The National WWII Museum is currently seeking an Accounting Manager.  Reporting to the Controller, the Accounting Manager is responsible for maintaining professional standards of financial recording and for accurate and timely processing of all transactions in the general ledger as well as performing account reconciliations to resolve discrepancies in the accounting records.
Major Responsibilities:
Is responsible for the accurate recording of all revenue and expenditures to the general ledger to include all posting from subsidiary ledgers and detailed monthly general ledger review.
Reviews monthly AR invoices and statements to include accounting reconciliation of AR accounts on balance sheet and monitoring and follow-up of past due accounts.
Oversees all bank account transactions, reconciles monthly bank reconciliation and transfer of funds.
Compiles monthly financial statements, profit center reports and dashboards for museum and subs.
Assists with preparing finance materials for committee and board meetings.
Serves as database administrator for credit card processing system.
Reviews deposits of all sources of cash; ensures all sources of cash are maintained in proper accounts; reports to Controller timing of funds received and donor pledge payments.
Performs monthly account reconciliations for AR, accrued expenses, unearned revenue and clearing accounts.
Assists, when necessary, in handling cash receipts, disbursements, data entry, and other bookkeeping functions.
Organizes and executes cash counts on a quarterly basis.
Prepares monthly sales tax for city, state, and Convention Center.
Reviews Raiser's Edge journal entries of funding received and ensures proper coding between funds.
Maintains transaction web report daily.
Assists with the budget, annual audit, and special audits (workers comp, 401(k), etc.).
Qualifications:
Bachelor's degree in Accounting; CPA certification a plus.
Working knowledge of generally accepted accounting principles with special emphasis on those principles relating to non-profit organizations.
Strong knowledge of financial systems and ability to develop solutions to organization-wide financial challenges and issues.
Working knowledge of internal control procedures.
Strong analytical ability.
Good communication skills, both oral and written.
Initiative, organizational skills, and good judgment.
Experience in the operation of accounting software programs.
Detailed commitment to the accuracy and completeness of financial reporting.
Ability to collaborate with departmental managers and senior organizational leadership on all matters relating to financial management.
In addition to offering competitive wages, the Museum's benefits package includes:
Medical insurance – 2 plan options; Museum pays 75% of premium
Dental and vision insurance
Flexible spending account
401(k) – Museum matches 50% of employee contribution up to 6%; employer contribution full vested after 3 years of employment
Life insurance and AD&D – $15,000 policy employer paid; additional life and AD&D available
Long term disability insurance
Paid vacation and sick leave, 10 paid holidays per year
Free parking
Tuition assistance and professional development
Employee assistance program
The National WWII Museum is an equal opportunity employer and seeks diversity in its workforce.  We are dedicated to a policy of non-discrimination in employment on any basis including race, color, religion, age, sex, national origin, disability status, genetics, protected veteran status, sexual orientation, gender identity or expression, or any other characteristic protected by federal, state, or local laws.  Consistent with the Americans with Disabilities Act, applicants may request accommodations needed to participate in the application process.
Interested candidates should apply online at www.nationalww2museum.org/employment or mail resumes to 945 Magazine St., New Orleans, LA 70130.