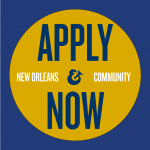 Website The National World War II Museum
The National WWII Museum is currently seeking an Associate Vice President of Finance.  Reporting to the CFO, the AVP of Finance supports the CFO and the Museum Finance Team in overall delivery of Finance services to key Museum stakeholders – Board of Trustees, Museum management, and third-party stakeholders.
The AVP of Finance will work closely with the CFO and be responsible for key finance functions to include Board level communications from the Finance Department, treasury management, lender reporting, the financial aspects of strategic planning, financial analysis, endowment reporting, capital budgeting, and technology improvements.  The AVP of Finance will work closely with the AVP of Accounting.
Major Responsibilities:
Provide leadership and supervision to assigned Finance and Purchasing Department team members.
Work with the AVP of Accounting and the CFO to prepare high-quality reports and presentations to the Board of Trustees, the Finance and Investment Committees, and Cabinet as well as other periodic writing assignments.
As part of the Museum's strategic planning process, participate in planning meetings and prepare financial analyses to support the overall strategic plan.
Perform recurring and ad hoc financial analyses to support decision-making and optimization of financial results of various lines of business.  Support Museum management in identifying business opportunities to generate increased revenue and recommend cost-saving opportunities to reduce expenses.
Develop, manage, and analyze critical metrics (KPI's) for both internal and external customers.
Prepare compliance reports for third party lenders and monitor debt covenant compliance.
Provide oversight for the Museum's bank accounts with various financial institutions and ensure that the appropriate amount of cash is in each account and interest earnings are maximized.
Oversee the capital maintenance budget and planning for future capital needs.
Work with the AVP of Accounting and other team members to identify and implement new technology that will enhance productivity, efficiency, and accuracy of the Finance function.
Support the Finance Department and internal stakeholders in identifying and developing process improvements to drive accounting and reporting innovation, including ad hoc process improvement utilizing new technology.  Assist with implementing change management strategies, ensuring stakeholders and teams are trained and adjusted to the new processes.
Work with the Museum's Institutional Advancement department and outside investment consultants to ensure appropriate accounting and reporting of endowed funds.  Ensure appropriate accounting and reporting for alternative investments.
Oversee the Museum centralized purchasing process in conjunction with the Purchasing Director and coordinate development and monitoring of the Purchasing Department fiscal budget and work plans.
Qualifications:
Undergraduate degree in Accounting or Finance; CPA certification a plus; public accounting experience also a plus.
A minimum of ten years' experience in an accounting or finance role with at least five of those years in a financial leadership role.
Strong understanding of generally accepted accounting principles (GAAP) and financial reporting.
Solid technology expertise including general accounting systems and advanced experience with Excel programs.
Strong knowledge of financial systems and ability to develop solutions to organization-wide financial challenges and issues.
Excellent analytical ability.
Expert communication skills, both oral and written.
Initiative, organizational skills, and good judgment.
In addition to offering competitive wages, the Museum's benefits package includes:
Medical insurance – 2 plan options; Museum pays 75% of premium
Dental and vision insurance
Flexible spending account
401(k) – Museum matches 50% of employee contribution up to 6%; employer contribution full vested after 3 years of employment
Life insurance and AD&D – $15,000 policy employer paid; additional life and AD&D available
Long term disability insurance
Paid vacation and sick leave, 10 paid holidays per year
Free parking
Tuition assistance and professional development
Employee assistance program
The National WWII Museum is an equal opportunity employer and seeks diversity in its workforce.  We are dedicated to a policy of non-discrimination in employment on any basis including race, color, religion, age, sex, national origin, disability status, genetics, protected veteran status, sexual orientation, gender identity or expression, or any other characteristic protected by federal, state, or local laws.  Consistent with the Americans with Disabilities Act, applicants may request accommodations needed to participate in the application process.
Interested candidates should apply online at www.nationalww2museum.org/employment or mail resumes to 945 Magazine St., New Orleans, LA 70130.