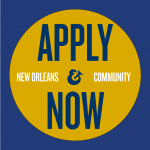 Website The National World War II Museum
The National WWII Museum currently has full-time benefits-eligible employment opportunities for Engineer 2nd Class across all shifts.  This position reports to the Chief Engineer and performs a variety of work in the Central Plant as well as repairs to the Museum's buildings, facilities, and equipment.  Responsibilities include operating the building management software system, performing preventive maintenance on HVAC equipment, creating and closing work orders in CMMS, and conducting water treatment analysis.  A second-class air conditioning license is required.
The Museum offers a competitive wage and benefits package.  The current entry-level wage for Engineer 2nd Class is $20.50 per hour with an additional $4 per hour differential paid for the overnight shift of 11pm – 7am.
In addition to competitive wages, the benefits package includes:
Competitive wages
Medical insurance – 2 plan options; Museum pays 75% of premium
Dental and vision insurance
Flexible spending account
401(k) – Museum matches 50% of employee contribution up to 6%; employer contribution fully vested after 3 years of employment
Life insurance and AD&D – $15,000 policy employer paid; additional life and AD&D available
Long term disability
Paid vacation and sick leave, 10 paid holidays per year
Free parking
Tuition assistance and professional development
Employee assistance program
Please visit our careers page to see more job opportunities.