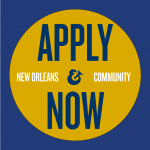 Website The National World War II Museum
The National WWII Museum is currently seeking a Manager of Market Travel Sales.  This position reports to the Director of Travel & Conference Sales and is responsible for the growth of new markets and account management for the Museum's educational travel programs by region or market.  Sales efforts are targeted to the Incentive, Cultural Institutions, and SMERF travel market.  As our partners' primary contact, the Manager will represent the Museum in a trustworthy and professional manner that delivers exceptional customer service and ensures the client's needs and expectations are met.  Additionally, this position will be responsible for travel administrative duties, such as contracting, tracking / reporting, managing commission payments, developing promotional materials, and producing timely and accurate written passenger and partner communications in relation to assigned region / market base.
A strong emphasis of this position will be expanding current tour sales along with identifying and establishing new customers.  This position plays a key role in increasing revenue by cultivating partner relationships, generating leads, researching / qualifying / contacting prospects, and closing sales.  The ideal candidate will have a strong track record in successful program sales, in-depth experience in forming partnerships with educational institutions, tour operators, and travel-related associations.  Candidates for this position will possess strong social and communication skills, including a well-developed phone presence, and a high comfort level in initiating conversations and negotiations.  This person should be persuasive, enthusiastic, and driven to exceed goals.  These traits will foster strong customer relationships that will continually generate leads and drive sales.
Experience in the incentive or travel market is preferred.  The Manager of Market Travel Sales will work closely with the VP of Sales and the Director of Travel Sales to refine existing processes and develop / implement highly effective sales strategies.  The Manager shall also foster a productive and collaborative relationship with the entire Travel Department to advance successful travel program sales from start to finish.  This position will also contribute as a team player for "all hands-on deck" department and Museum events, i.e. International Conference.
Other Qualifications:
A bachelor's degree in a related field with a minimum of three to five years' demonstrated success in the travel industry preferred.
Proven track record of creating and successfully promoting educational travel programs.
Knowledge of World War II history and geography preferred, but not required.
Excellent verbal and written communication and interpersonal skills.
Proficiency of Microsoft Office required.
Good working knowledge of the ViaTour reservations system.
Excellent organizational and time management skills; evidence of entrepreneurial qualities.
Willingness to work a flexible schedule that goes beyond a 40-hour work week including some weekends and evenings.
In addition to offering competitive wages, the Museum's benefits package includes:
Medical insurance – 2 plan options; Museum pays 75% of premium
Dental and vision insurance
Flexible spending account
401(k) – Museum matches 50% of employee contribution up to 6%; employer contribution full vested after 3 years of employment
Life insurance and AD&D – $15,000 policy employer paid; additional life and AD&D available
Long term disability insurance
Paid vacation and sick leave, 10 paid holidays per year
Free parking
Tuition assistance and professional development
Employee assistance program
The National WWII Museum is an equal opportunity employer and seeks diversity in its workforce.  We are dedicated to a policy of non-discrimination in employment on any basis including race, color, religion, age, sex, national origin, disability status, genetics, protected veteran status, sexual orientation, gender identity or expression, or any other characteristic protected by federal, state, or local laws.  Consistent with the Americans with Disabilities Act, applicants may request accommodations needed to participate in the application process.
Interested candidates should apply online at www.nationalww2museum.org/employment or mail resumes to 945 Magazine St., New Orleans, LA 70130.