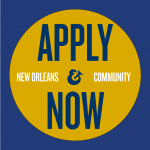 Job Title: Sales Agent
Reports To: Director of Sales & Support
FLSA Status: Non-Exempt
Primary Objective: To provide assistance to customers booking tours and activities.
Job Summary: The primary function of the Sales agent is to answer inbound sales calls and live chats to place orders for customers. They are to offer suggestions to customers who are unsure what they would like to do as well as be able to upsell additional tours or packages as available. Agents will also be responsible for taking credit card payments via an online processing site. Lastly, agents will be expected to contact vendors to check for availability for last minute bookings.
Essential Duties and Responsibilities
● Provide excellent customer service and assist customers with finding the activity that best fits
their needs.
● Actively sell different tours and activities to customers that both call in and contact us via the
chat feature on the website.
● Have the ability to multitask and be able to both talk on the phone with customers while
conversing with another customer via chat.
● Keep up with conversation in a chat setting (Skype Chat) and share information when needed.
● Effectively communicate website errors, glitches, inventory issues, etc. to the Manager on Duty
when issues are found.
● Proficiently use the TripShock website, extranet, Amazon Connect and other required programs
● Read and understand listing information including locations, restrictions, cancellation policies
and refund policies.
● Calculate refunds and order modifications when prices change or an order is canceled.
● Any task required by a supervisor.
Minimum Requirements
● Must have reliable high speed home internet.
● Must have a working cell phone for text messaging vendors or team members should the need
arise.
● Ability to type at least 50 words per minute.
● Demonstrate experience in custom computer software with potential to learn as updates occur.
● Must possess basic computer skills and the ability to troubleshoot issues using multiple screens.
● Ability to multitask and use several screens and/or programs at the same time.
● General understanding of online travel applications and services.
● High school diploma or GED.
● Must be over the age of 21.
● Must be able to work nights, weekends and holidays. Call center hours vary based on peak
season, 7am-10pm central time. Your schedule must be flexible.
● Must have a quiet and distraction free place to work with minimal background noise.
● Must be able to work a minimum of 25 hours per week.
● Positive problem solving attitude
● Must be able to follow directions and complete tasks in a timely manner.
Physical Demands and Work Environment
The physical demands described here are representative of those that must be met by an employee to successfully perform the essential functions of this job. Reasonable accommodations may be made to enable individuals with disabilities to perform the essential functions.
While performing the duties of this job, the employee is regularly required to use hands to finger, handle, or feel; reach with hands and arms; and talk or hear. The employee is frequently required to sit for extended periods of time. The employee occasionally is required to stand and walk; occasionally required to stoop, kneel, or crouch. The employee must regularly lift and/or move up to twenty pounds, occasionally lift and/or move up to thirty pounds. Specific vision abilities required by this job include close vision, distance vision, color vision and adjust focus. The work environment is primarily an indoor setting.
Compensation
This will be an hourly position plus commision paid biweekly. The rate is $16.00 per hour. Commission is one percent for each completed order to be paid the following month.
How to Apply
Please send your up to date, professional resume to sara@tripshock.com.