P&J Oyster Company has been in business for over 144 years providing premium quality, P&J Brand shucked and whole oysters to restaurants, grocers and more throughout the New Orleans area. Suppliers like P&J Oyster Co. are vital to our vibrant culinary scene and have a large footprint in terms of job creation as well. From direct jobs provided such as processing, packing, sales and delivery to indirect jobs supported such as fishermen, oyster farmers, shuckers and restaurant workers, the products P&J Oyster Co. supplies has a substantial impact on our local economy. Just like restaurants, suppliers have been hit hard by the pandemic, with demand stifled as businesses shuttered. Recently, we spoke to Sal Sunseri, Vice President of P&J Oyster Company to learn more about the business and how it has been affected by the pandemic, the importance of community to a long-standing company like P&J's, as well as some sustainability initiatives the company continues to prioritize.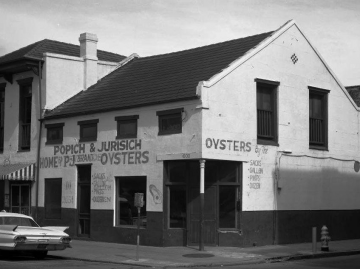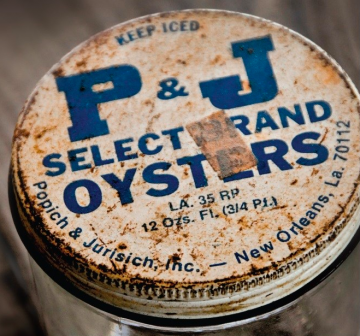 Tell us about the distribution process. How are oysters are purchased and moved from point A to B?
We used to have oyster farms, boats, docks, processing facility and trucks. The Sunseri Partners were focused on the processing, sales and distribution end of the business. Our Cousins were focused on the farming, boats and the docks. We now own the oldest oyster processing & distribution company in the Country and focus on what our side of the family knows best: purchasing from premier farmers, sales, shucking, processing, and distribution. We pick up from the docks in refrigerated trucks – bring to our shop in French Quarter, process and distribute. Next year, we'll have been at the Toulouse St. location for 100 years.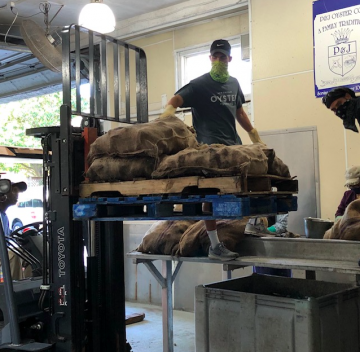 How has your business been affected by the pandemic?
We go as restaurants go. So yes, we've been directly affected by this pandemic. We've been through the 1918 pandemic also. Lost 3 family members, but survived no only that devastation, but multitudes of hurricanes, wars, depressions, droughts, oil disasters and other natural weather events. We have and will make it through yet another health crisis.
How have you been able to pivot operations during this challenging time?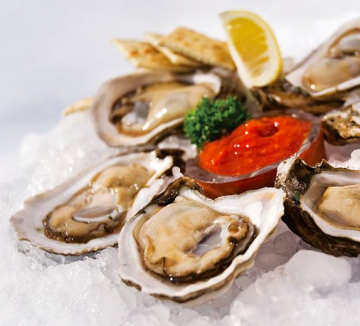 Of course we've scaled down operations to meet the lesser demands of our customers to keep our products fresh & superior. We've added alligator and crawfish to our offerings. We've become more efficient by once again doing much of the work ourselves. We've also increased our social media presence.
Can you speak to the importance of community to P&J's? What sets P&J's apart from the rest?
Although both my brother (my partner) and myself work physically as hard as ever, we still serve on the Louisiana Restaurant Association, NOLA Oyster Festival, the La. Department of Wildlife and Fisheries, the La Oyster Task Force and the Main Street North Rampart Association. We have built generational relationships with our customers and many support us through using our P&J Brand on their menu's. We focus on oysters and continually provide premium, cost effective products to our customers. Our service is second to none. We deliver before lunchtime!
Can you tell us a bit about your sustainability initiatives?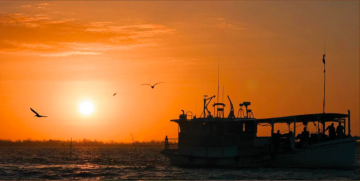 Louisiana is still the number 1 producer of oysters in America. The oyster shell is the main substrate throughout our Bay's, Bayou's, Lakes and estuaries. That substrate not only creates the base for continual oyster growth, it also serves as breeding grounds for all other seafood species. Since our existence, we've done more to replenish oyster reefs than any other company in Louisiana and probably throughout the Country. Our shells are brought back to our Farmers' docks, they store them, cure them and place them back on their reefs. Oyster shells were also a major part of the construction of streets early on and we provided most the oyster shell needed for that. We also provide some shells for Oyster Artists!
Learn more about P&J Oyster Company at www.oysterlover.com
Instagram: @pjoysters
FB: P & J Oyster Company, Inc.
Twitter: @pjoysters
Linked in: Sal Sunseri