Everyone in New Orleans has a unique story to tell, and Shannon Paxton is no different. She makes her living as a bartender, and she loves the joy that her job brings to locals and tourists. But, unique to a city like New Orleans, Shannon is also a Wild Tchoupitoulas Baby Doll: one of our city's many, unique social groups. Recently, we sat down with Shannon to learn a little bit more about being part of a true, New Orleans cultural phenomena, as well as being a bartender in our city.
What are the Wild Tchoupitoulas Baby Dolls and how did you get involved with the group?
The "Wild Tchoupitoulas Baby Dolls" are Indian Dolls and a sisterhood of ladies that dress up as different, styled dolls for Mardi Gras, all three Super Sundays, St. Joseph Night and Jazz Festival (with the Wild Tchoupitoulas Indians). We also perform at parties, weddings, and other events around New Orleans.
I became a WTBD in the Spring/Summer of 2015 under the direction of Big Chief Bald Eagle (Roderick Sylvas) and Big Queen Lynn Marshall. Shortly afterwards, Big Queen Lynn expressed to me that I was "her Baby Doll" which is how I became a "Queen's Doll", and got the title Queen. That means that whenever we Dolls come out with our Wild Tchoupitoulas Indian Tribe, we wear the colors of our Big Chief/Queen. 
Being a WTBD means the world to me because it allows me to express myself in the most vibrant and creative ways ever! I also meet some interesting individuals and get to indulge in and teach them about the unique culture of our city.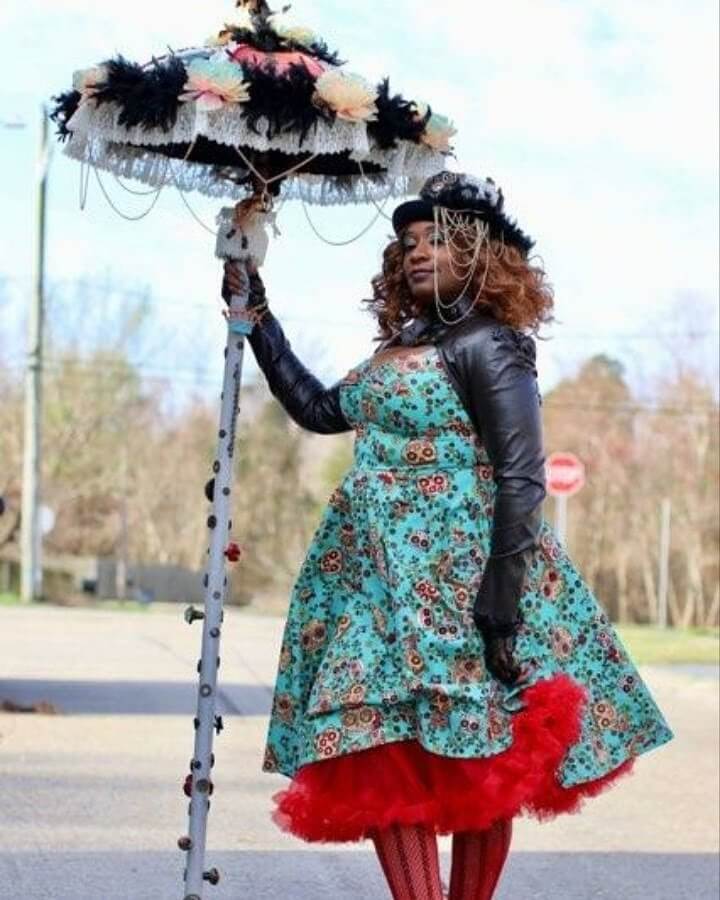 What's your favorite thing about being a Baby Doll?
My favorite thing about being a WTBD is getting dressed and transforming into the most beautiful creation: a real life Baby Doll! Whenever we go out to Mardi Gras parades or other functions around the city, people are amazed by the eccentricities of our attire. 
New Orleans culture, especially the culture centered around Mardi Gras, is very unique. People come from all over the world and get to experience something so rare! What does the culture of our city mean to you?
The culture of New Orleans is as sacred to the residents as religion is for most elsewhere. Every Mardi Gras since becoming a Baby Doll has cause me to shed a few tears. I can't help it, because it's such a spiritual, and emotional season! It's families and friends, coming together to help each other prepare for the Big Day (Fat Tuesday)! 
You're also a local bartender. Talk a little bit about being a bartender in New Orleans; a city so well known for its hospitality and tourism. 
For me, bartending is my career. Not just a "Job For Now" or a hobby. You can make great money as you grow in the field!
I began bartending in 2003 and decided to attend Crescent School of Gaming and Bartending to acquire my certification in 2004. I didn't complete at that time because I had a family emergency. However; I continued to bartend over the years, and I decided to go back to school in 2011 to get my certification. I take everything about creating and serving drinks seriously! Though I tell some pretty good jokes with my customers, I truly believe it's most important to know the laws about preparing and serving alcoholic beverages before the fun starts.
I truly love educating people about the bartending industry, and I've even taught short & long bar classes. One of my favorite compliments I receive from customers is that they love the beautiful cocktails I create!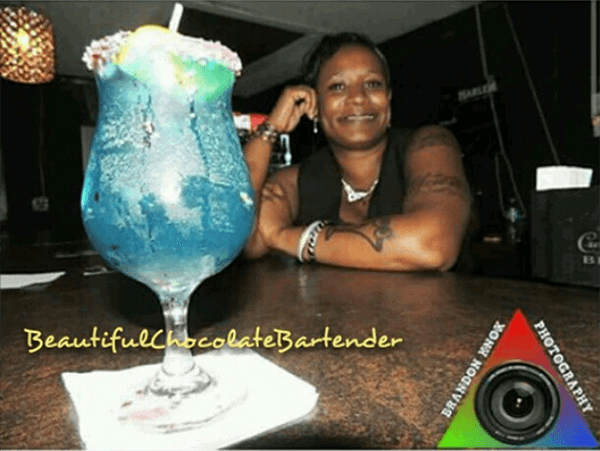 Many people say that their favorite thing about being a bartender is the ability to meet new people and learn their stories. What's your favorite thing about being a bartender? 
My favorite part about being a bartender is that it's just about equivalent to being a magician and that we're everyone's favorite. Well, most times!
Where do you see the city New Orleans going in the next 5 years?
In the next 5 years, I believe New Orleans will be even more involved in the tourism industry, as well as the gaming industry. 
Complete the sentence: "New Orleans Will…"
New Orleans will forever be my home, my family and my friends! New Orleans is in my DNA for life. The food, the drinks, the music and the culture itself is everything to me! This city will never feel as small as it actually is, and I love that about it.