Chicago hot dogs have their poppy seed buns. New York hot dogs have mustard and sauerkraut. But what makes a New Orleans-style hot dog?
In a city full of iconic culinary dishes, Ahmad Shakir and Nasr Nance set out to create a New Orleans hot dog using premium beef that meets kosher and halal standards in addition to turkey dogs and vegan options. The result is Dreamy Weenies, a French Quarter restaurant featuring totally NOLA toppings like red beans and rice, grits, and barbecue shrimp sauce. 
We spoke with Shakir and Nance regarding their innovative business idea, one that caters to people with special food requirements without skimping on flavors. Take a look at our interview with these two local entrepreneurs!
How long have the two of you been in New Orleans (including the time before Dreamy Weenies was founded)?
Shakir: I moved in when I was six, from Washington, D.C.
Nance: I came for college in 1998.
What inspired the idea of Dreamy Weenies?
The idea came from watching Food Network and seeing other restaurants do hot dogs. What inspired Dreamy Weenies was the need for an authentic, New Orleans-style hot dog that could compete with national rivals such as the Chicago styles or New York styles that are pretty popular. But we had to do it for everybody (halal, kosher, and vegan) so that everybody could have this New Orleans experience.
How has the existence of Dreamy Weenies positively affected visitors and locals in New Orleans?
Well, we claim to be a city for everybody, offering a little something for everybody. But the truth is that there are few vegan options in the city and even fewer halal and kosher options.
We understand that Dreamy Weenies isn't your typical hot dog spot. Tell us how your restaurant is unique from other food options in New Orleans.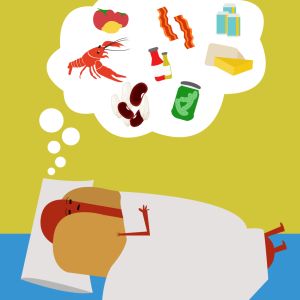 1. We're the "All three in one spot, no mixing pots." We use separate grills and separate fryers to prepare your meal so that ingredients don't mix. NO meat products are ever used in a vegan grill or fryer so it's truly vegan from start to finish.
2. Our buns are baked fresh, daily. What's better than fresh bread?!
3. Delicious sides from scratch in-house. We all love french fries but sometimes you need a meal with more substance, so with vegan red beans and rice, BBQ succotash, hummus, grits, cole slaw and potato salad all made from scratch, in-house, you have a lot more than the usual chips or fries to choose from.
How has the entrepreneurship of Dreamy Weenies affected tourism in New Orleans?
"Oh my God, I can't believe you guys have halal!" We get that a lot from convention attendees who travel from across the world to New Orleans. We're a spot where people can get great food without white tablecloths. In and out, but friendly, casual and comfortable.
What would your team like to see New Orleans accomplish in the future?
We'd like to grow our menu more and certainly expanding. It's so important to develop, revisit and perfect the systems you have in place.
What do you think New Orleans would look like without tourism?
I think tourism helps many New Orleanians enjoy New Orleans themselves. As a vital sector of our overall economy, tourism helps remind New Orleanians that this is the place to be because of New Orleanians. It's our lifestyle, food and music that they love so much.
What do you love most about running a business in this city?
New Orleans has a big city vibe in a small geographic space. So there's always a lot going on but it shouldn't take you long to get there.
NEW ORLEANS WILL love these hot dogs!