The Joy Theater hosts national performers, musicians, and other famous acts, but one of its most interesting offerings is This is NOLA, a free event that showcases the newest sights, sounds and tastes of New Orleans.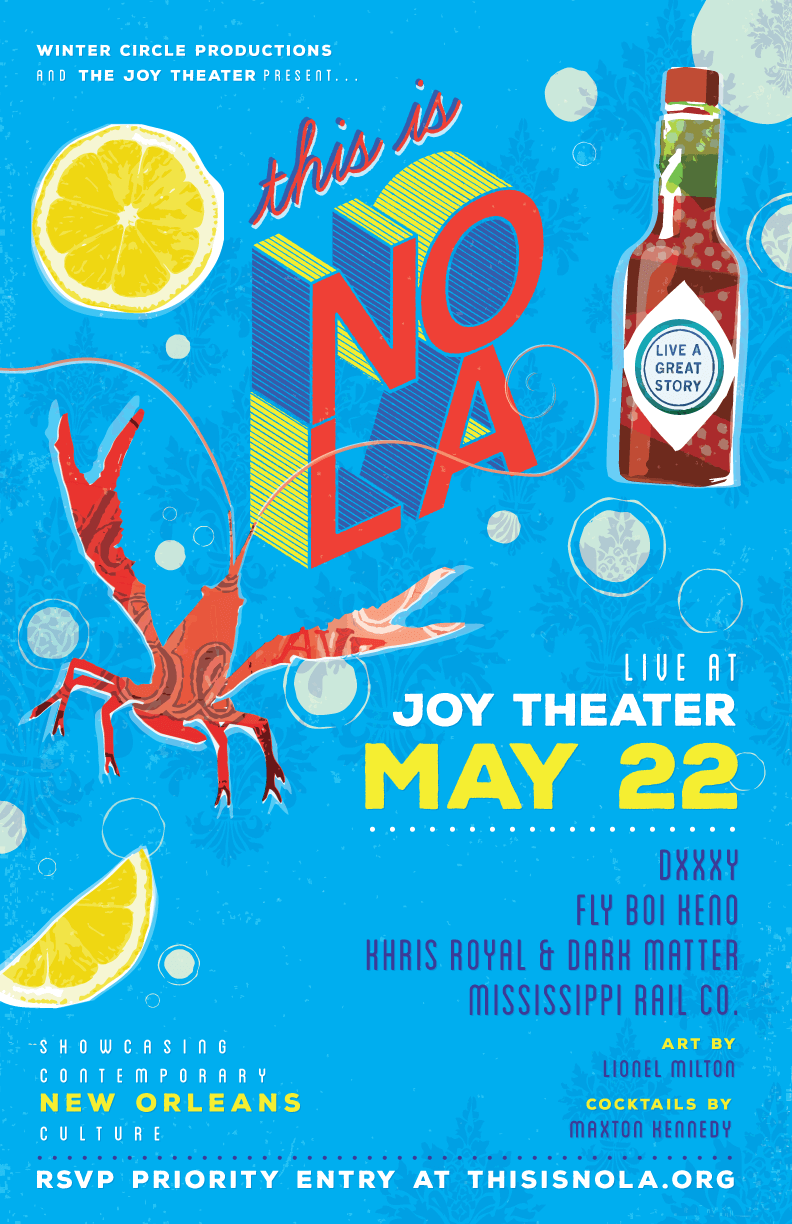 This is NOLA call it "a snapshot of the local contemporary culture of the city," offering locals and visitors a glimpse of the latest trends and happenings in New Orleans. NEW ORLEANS WILL is a proud sponsor of This is NOLA, and while you can attend their next free event on Friday, May 22, you can learn more about their work right now!
What to Expect
This is NOLA varies from month to month, given its emphasis on the newest and latest offerings in the city. However, the event generally includes a mix of musical performances, street food, craft cocktails, visual arts, and other facets of New Orleans culture.
The next installment of This is NOLA happens on May 22 and features performers like bounce artist Fly Boi Keno, modern rhythm and blues quartet Mississippi Rail Co., DJ DXXXY, and saxophonist Khris Royal (performing with his band, Dark Matter).  Artist Lionel Milton will present his works, full of vivid colors and scenes of New Orleans life, while bartender Maxton Kennedy of Tiki Tolteca will also be showcasing masterpieces – the imbibe-able kind.
How to Attend
The event is free, but you'll need to RSVP online to secure your spot, as space is limited This is NOLA will start at 8:00 p.m. on Friday, May 22. Follow them on Facebook and Instagram for the latest information and cultural inspiration.
Visit www.thisisnola.org to reserve your spot.
The Joy Theater
The venue of This is NOLA also represents the city's continued growth and improvement. The Joy Theater first opened in 1947 as the most modern theater in the Central Business District (from neon marquee to art deco architecture), and lived as one of Canal Street's cultural hallmarks until it shuttered in 2003. Just recently, in 2011, architects restored the Joy to its original specifications, incorporating the same period-specific details of the 1940s design.