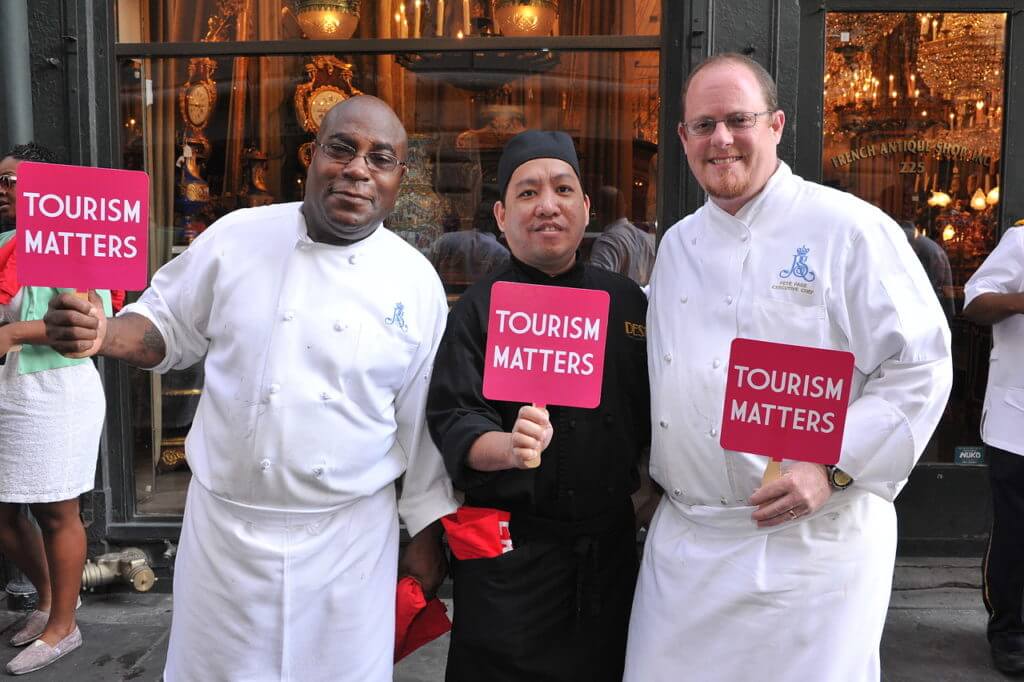 National Travel and Tourism Week Parade
TOURISM MATTERS. Every year in early May, the New Orleans Convention & Visitors Bureau, along with our major tourism partners, join cities across the United States to celebrate National Travel and Tourism Week and the industry that employs more than 86,000 locals and generates in excess of $6 billion for our city annually.
Join us in the streets of the French Quarter as we parade with tourism partners to bring awareness to the community about the importance of the travel and tourism industry.