Recently, we had the honor of hosting Governor John Bel Edwards and Lieutenant Governor Billy Nungesser at the Tourism Leadership Luncheon, in honor of Global Meetings Industry Day. The luncheon allowed for many attending industry leaders to get an in-depth look at the power of tourism in our city, region and state, and the impact that meetings and events have on our economy.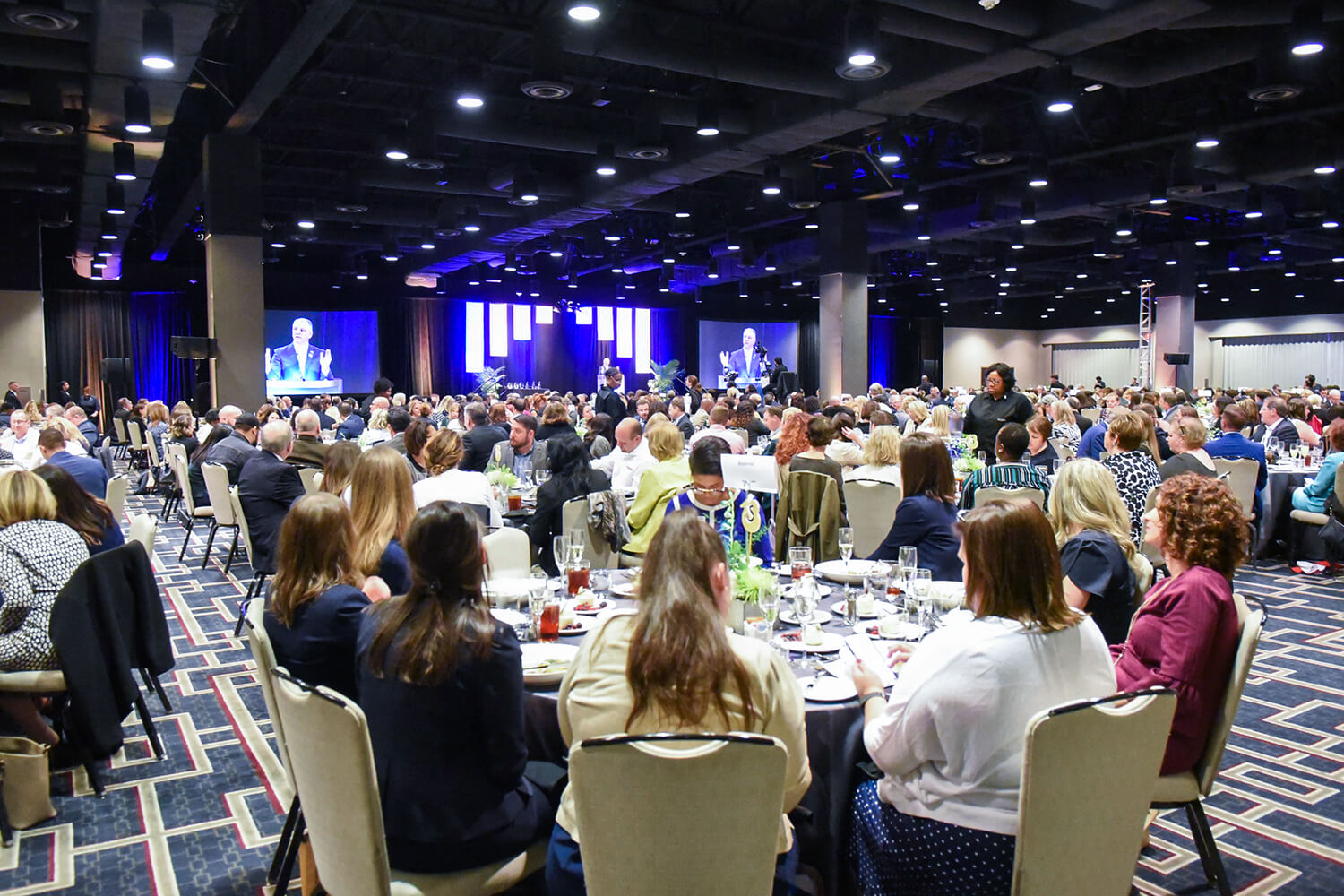 In 2017, New Orleans welcomed 17.7 million visitors who spent more than $8.7 billion in the city. While we are still awaiting the results of 2018, we expect them to be even bigger and better! How does New Orleans & Company make this all happen?
We have teams in charge of convention sales, convention services, leisure tourism, external affairs, and more working daily to help keep our city booked with conferences, sporting events, festivals and more. In the past ten years alone, our convention sales team was able to generate $1.2 billion in economic impact by hosting over 1,200 conventions with an estimated 1.4 million attendees.
And while some teams are focused on getting tourists here, teams like our Public Affairs team are more involved in making sure locals have the resources they need to succeed in the hospitality and tourism industry. In 2018 alone, we hosted 8 job fairs that were attended by over 1,150 local job seekers. Last year, the Public Affairs team also partnered with 70+ organizations to address critical issues in our community.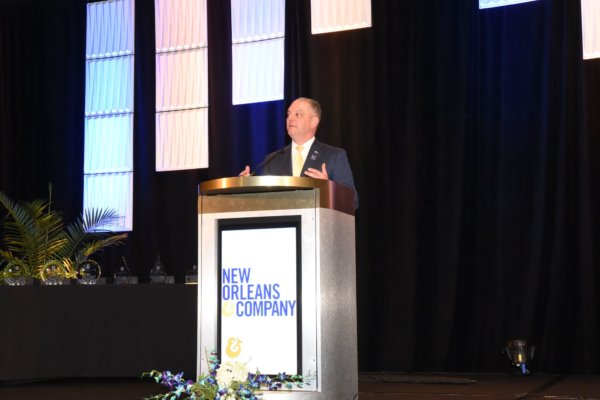 Following the luncheon, we also celebrated National Travel & Tourism Week (May 6-10), a tradition celebrated annually since 1984. Every year, New Orleans & Company, along with our major tourism partners, join cities across the United States to celebrate travel & tourism and the industry that employs thousands of locals and brings billions in revenue to our city annually.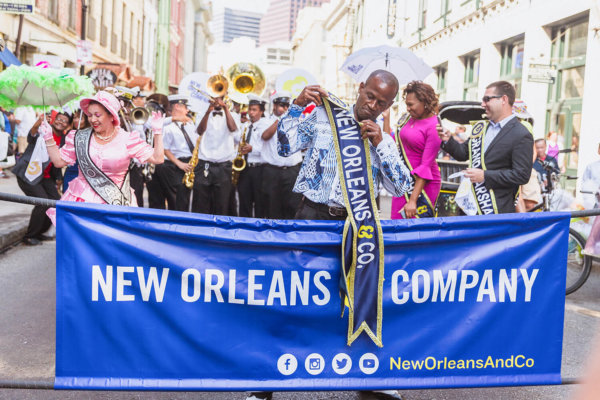 To celebrate the power of tourism and industry employees this year, we held a pep rally in Champion's Square, honoring the people who help to make New Orleans the world-class destination that it is.
Congratulations to our 2019 King – Ismael Rodriguez, Houseman at Windsor Court Hotel – and our 2019 Queen – Mignon Francois, Founder of The Cupcake Collection. We also gave out three Tourism Matters Awards at the pep rally, putting a spotlight on the amazing work the winners have done for their companies. Congratulations to:
Leslie Lotten –  Assistant Director of Event Services, Ernest N. Morial Convention Center
Titus Perkins – Executive Kitchen Manager, Ralph Brennan Restaurant Group
International House Hotel