As we look toward the November elections, we're taking time to learn more about politically minded organizations within our city. One such group is the League of Women Voters of New Orleans, a nonpartisan organization that encourages everyone to be an informed and active participant in government. Education and advocacy are two cornerstones of this group, equipping citizens with unbiased knowledge and empowering them to them make their own political decisions.
League of Women Voters' Mission
The League of Women Voters' mission is twofold. First and foremost, the organization aims to present helpful, nonpartisan information about the voting process, upcoming elections, and important issues. Second comes its dedication to advocacy, helping to make sure that any important political decisions made are in the best interest of the public.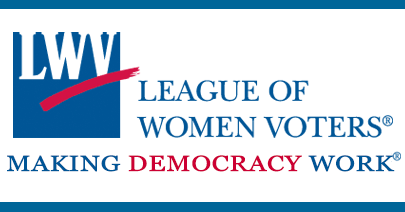 A Little History
Did you know that women weren't given the right to vote until 1920? That same year – though six months before Congress ratified the 19th Amendment — a group of suffragettes in Chicago established a national League of Women Voters. Since its inception, the League has worked tirelessly through local chapters like the New Orleans chapter to enact legislation that protected women and children, improved the legal status of women, provide social security, and so much more. The League even helped lead the charge to establish the United Nations – it was also one of the first organizations officially recognized the United Nations.
How to Join
Women of all ages are welcome to join the local chapter of this league, which cultivates both civic responsibility and professional development. The League allows you to participate as often or as little as you like based on your own schedule, making it an ideal way to get involved without having to worry about specific time requirements. Fill out this form to get started joining the League (located on Prytania Street) or simply call (504) 581-9106. Annual membership costs $60.