The former New Orleans Convention & Visitors Bureau (NOCVB) has rebranded and is now officially known as New Orleans & Company– a name that better reflects the work that we do and the people we serve.
We intend to continue to focus on the needs of our community. We've already begun this work through a subset of our company called New Orleans Will. The work we've done through New Orleans Will in connecting employment seekers to career opportunities and other workforce development initiatives will continue under the New Orleans & Company brand.
The job fests, career pathways, industry spotlights, NOLA Talks and more will continue as New Orleans & Company discovers new ways to help support our residents by providing them the training, support and pathways to prosperity that will move us all forward together!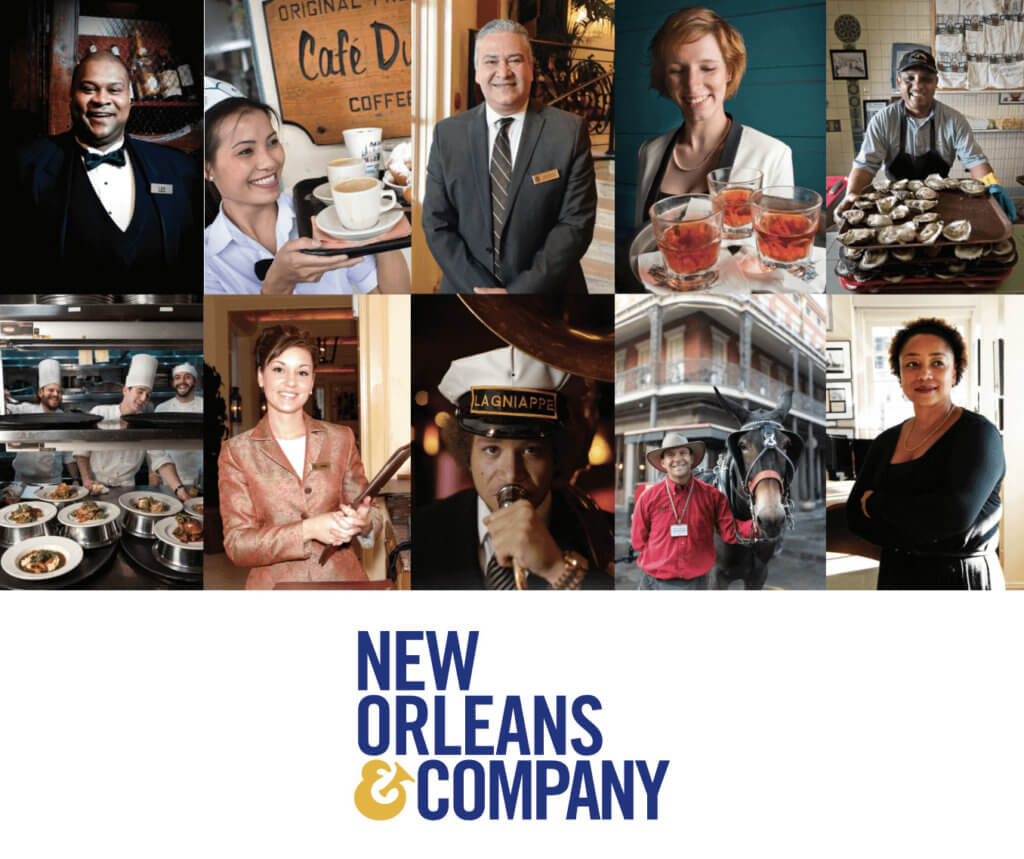 So, what is New Orleans & Company? What does it mean?
New Orleans & Company is the new name for the New Orleans CVB. New Orleans & Company will focus on ensuring that tourism benefits all residents as it continues to drive business to tourism stakeholders and provide a world-class destination for visitors.
"We believe that our culture is our greatest strength and the people of New Orleans create that culture. As New Orleans & Company, we are committed to ensuring that our industry benefits all residents of our city and nourishes and sustains the culture that attracts millions of visitors each year and improves the quality of life for all of us who call New Orleans home.
Our new name embodies the inclusiveness we value, with Company representing our many members and partners, the more than 100,000 employees directly employed in tourism in New Orleans, the culture-bearers who shape and carry on our traditions, and, of course, the visitors we welcome as our guests."
 – Stephen Perry, President & CEO of New Orleans & Company.
Watch the video below to get a better understanding of what New Orleans & Company is all about.
Be sure to follow us across all of our social media channels and stay tuned for more to come!