New Orleans is one of the world's most cinematic cities, from the beautiful balconies of the French Quarter to the majestic, winding Mississippi River with steamboats chugging by. With the city itself as a backdrop, New Orleans Film Festival (NOFF) explores exciting new films year after year. And this year, it's also exploring exciting new locations right within New Orleans. Downtown New Orleans has seen major expansion with an influx of new businesses, new residents, and restoration of city favorites like The Orpheum Theater. Many NOFF events take place in the Central Business District, shining yet another spotlight on the exciting developments in this neighborhood.
Moving on Up
For the first time in its 26 years, the festival is an Oscar-qualifying festival, meaning films like those in the "Documentary Shorts" category screened at NOFF might be eligible for an Academy Award nomination down the road. Overall, the festival's mission is to provide local audience a chance to see films in a theatrical setting that they might not be able to otherwise (many films, for example, won't later end up in traditional theaters). Most of the festival selection this year – and every year – comes from independent filmmakers, and several films have a local element like being filmed in and around New Orleans.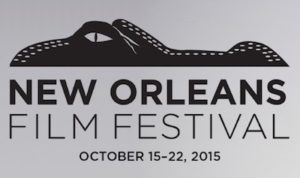 Tying Films to the NOLA Economy
We've earned our reputation as "Hollywood South" – in addition to award-winning movies being filmed in New Orleans and around Louisiana, recent films directly related to the deep South, like "Beasts of the Southern Wild" and the HBO television series "True Detective" have positively affected travel to the area, bringing in visitors interested in seeing settings from their favorite movies. Tour companies have even created movie-specific tours of landmarks featured in shows.
"New Orleans as a destination has benefited tremendously by having the film industry in Louisiana," says Kim Priez, senior vice president of tourism in New Orleans. "Not only do viewers get to see our beautiful city," she says, "but the [film] industry has incorporated the soul of New Orleans into many projects, even making the city an additional character to the story."
More than Just Movies
NOFF brings filmmakers and audiences together so that viewers can gain a deeper understanding of the meaning and purpose behind a film. Many screenings feature question-and-answer sessions, for example, in addition to panel discussions, receptions, and workshops. An ongoing education program brings NOFF filmmakers into local schools to help students (college students, in particular) learn how to effectively pitch a film project. Last, NOFF truly immerses itself in the city, hosting events at incredible venues like The Orpheum, historic mansions, and even Fulton Alley for a bit of bowling.
 Pertinent Dates
The film festival takes place from Oct. 14 – 22. Browse movie screenings on the NOFF website, and view the full program guide here.
Related: 
The Orpheum: A NOLA Classic, Renewed