Visitors come to New Orleans from all over. Some are here for vacationing, some for work or conventions, some are on class trips… and some come for an epic football rivalry: the Bayou Classic.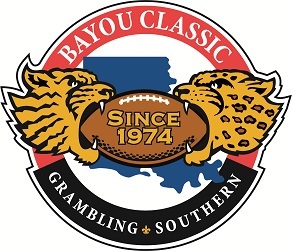 Each year, New Orleans hosts Bayou Classic football battle between Grambling State University and Southern University. Thanksgiving in New Orleans comes with an extra dose of jubilance because of this tradition.
The week of Bayou Classic events is so much more than just a football game. It's also a celebration of athletic and academic excellence. To get your Bayou Classic spirit going, there are events like the Battle of the Bands and Greek Show in the Mercedes-Benz Superdome, which will be jam-packed with excitement as the marching bands from both Grambling and Southern share a friendly battle through rhythm and grooves. But the experience goes even deeper than that. Other important programming includes a Health and Wellness Expo, Career Fair, and Black College Alumni Caucus, boosting the futures of all those who participate. The Career Fair, in particular, is one of our favorite components of this outstanding annual tradition: it takes place on Friday, November 27, and NEW ORLEANS WILL will be there to get the word out about successful career options in the hospitality industry in New Orleans.
The students, locals, and visitors alike all especially look forward to the Bayou Classic Thanksgiving Day Parade. Parading is in our DNA here in New Orleans, and the Grambling and Southern marching bands, along with floats, military units, and some help from the Krewe of Zulu in this Thanksgiving Day Parade do us proud. The parade starts at the Dome and marches through downtown and into the historic French Quarter, ending at the French Market.
The actual football faceoff is Saturday, November 28, and the excitement reaches a fever pitch as the two teams battle for glory and bragging rights. To ease back into life from all of the excitement, there's one last Bayou Classic event: the Gospel Brunch at House of Blues featuring a delicious New Orleans spread, as well as live entertainment from gifted gospel singers.
Thanksgiving week in New Orleans is brought to new heights with the Bayou Classic and all that comes with it. New Orleans will welcome our visitors with pride!