Here in New Orleans, we not only get to enjoy some of the best cuisine in the world, but our economy benefits from it, as well. Visitors come from all over to experience our food, and when they leave, they become ambassadors for our city and our cuisine. Because our city has been enjoying the many benefits of a thriving tourism industry in recent years, New Orleans continually finds itself atop many "best of" lists, especially for our food, as the word continues to get out.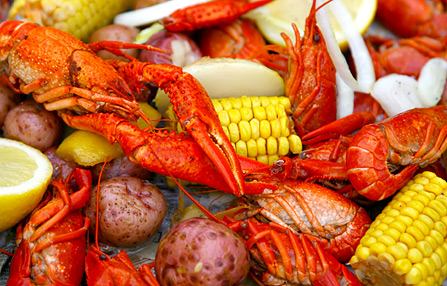 We take the culinary accolades that we receive very seriously, because we take food seriously here; it is expression, religion, community, and cultural pride for New Orleanians. Recently, Conde Nast Traveler named New Orleans fifth on their list of Best American Cities for Foodies, an especially meaningful honor, as foodies are known to have particularly discerning and distinguished taste buds. Foodies find a happy home in New Orleans as our cuisine is incredibly unique and diverse.
We also recently received a nod from Thrillist.com for being the fourth best state in the U.S. for its signature food and drinks. In our country, there is no other place with food and culture like ours. We really are in a class all our own, which is a big point of pride for us New Orleanians; it feels good to stand out and stand apart.
Each accolade that comes our way is good news for our city beyond just our pride, though. When we get national and international attention for our wonderful food, it means that previous visitors/new ambassadors are spreading the word about us, and that our tourism industry is growing ever stronger. Since tourism is our number one source of fuel for our economy, every bit of positive attention is good news for us, and we will continue to see the many benefits of tourism in our city.