August is a month of culinary greatness for so many reasons. For one, COOLinary New Orleans is in full swing, making gourmet, local cuisine more accessible than ever for New Orleanians. August is also the month for Gambit's Emerging Chefs Challenge. New Orleans is abundant with local culinary talent because we breed a passionate love of food here unlike any other city around the country. With so many gifted chefs, it only makes sense that we should always be on the lookout for emerging culinary talent, which will abound at this New Orleans event.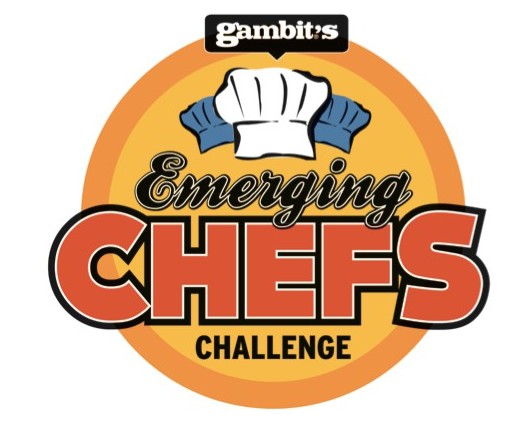 Gambit's Emerging Chefs Challenge takes place on Wednesday, August 27 at The Cannery in Mid-City (3803 Toulouse Street). The event consists of 15 top-notch local chefs competing to win the prize of $1,000, along with the glory of becoming the champion emerging chef. The finalists that will compete have been carefully chosen from around the city and include chefs from Dinner Lab, Marigny Brasserie, Milkfish, Noodle and Pie, Pizza Domenica, Red Fish Grill, Restaurant R'evolution and more.
With local music entertainment, crowd participation, and some of the best new culinary creations whipped up before your very eyes, this event is sure to be an evening that pleases the senses. Early admission tickets cost $45 and get you into the event at 6 p.m. and general admission tickets cost $35, gaining you entry at 6:30 p.m. (prices will go up as the event nears). Each ticket includes a sampling of the chefs' creations, two drink tickets for beer or wine, and of course, one, precious vote for your favorite chef/dish.
It is so important that we take part in events like this that celebrate and foster the incomparable culinary community that we rely on so much here in New Orleans, not only because it is part of the foundation of our beloved, rich culture, but it is a huge factor in the success of our top industry of tourism, which provides crucial fuel to our economy. Come on out to Gambit's Emerging Chefs Challenge and watch as culinary geniuses create.