Here in New Orleans, when thinking about the things we are best known for around the country, and even the world, one of the top things on the list would be our food. We have our traditional Cajun and Creole food, the distinct flavors of our region, yet we also have more and more options for wonderful world cuisine, and we have a host of ridiculously talented chefs that bring new, fusion, and/or gourmet twists to the flavors that make New Orleans food so unique.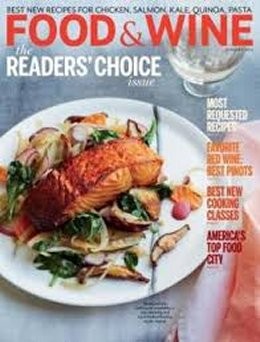 Knowing all this, and never lacking for a great place to eat, it should come as no surprise to us that in a recent issue of Food & Wine, the magazine polled its readers for their picks, and the "clear favorite" for top dining city was New Orleans. Top dining city means that not only do we have plenty of great restaurants with particularly delectable menus, but they also offer special and varied dining experiences. Our love of food and our vibrant flair makes for a culture that values the entire experience of dining, from ingredients to presentation to atmosphere, and the wide variety of restaurants across our city all offer something very special, that locals and visitors alike can appreciate.
Being recognized for our top-notch dining is something we can all be proud of, because it means that something we value and take care in is noticed and revered by people from all over once they experience it. If you've ever left home, even for a vacation or a business trip, you know that not everyone has what we have, and it's an honor to have people come to our city and recognize it. Our reputation grows stronger and more positive every day, and accolades like this one only shed more bright light on our city. As more visitors come to experience our dining, our city's economy grows stronger from their spending.