With the upcoming launch of The Idea Village's 2015 Entrepreneur Season, innovation and creativity are on the minds of many New Orleanians. This weekend, Social Renaissance and Spears Consulting Group are bringing us a chance to celebrate young creatives and entrepreneurs at the 2014 Millennial Awards ceremony.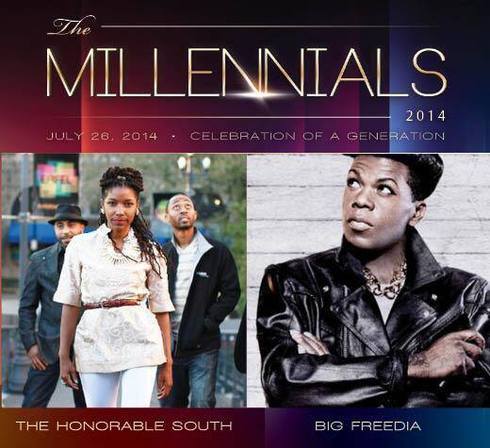 Held at the beautiful and recently-renovated Civic Theatre, the Millennial Awards 2014 will take place at 7 p.m. on Saturday, July 26. This unique and diverse awards ceremony is the only one of its kind in the city and specifically honors dynamic, young professionals in the Greater New Orleans Area who contribute to the community through public service, make significant strides in business sectors, and serve as cultural ambassadors. These hard-working, young people will be honored in categories including public health, education, social entrepreneurship, digital media, change makers, and more.
Supporting these young, ambitious citizens means we support the future of our city. We all know what a wonderful place we live in, and we take great pride in it, but to reach our full potential we need the creativity and passion of the next generation of public servants, business owners, and cultural ambassadors to take the city's success into their own hands.
More and more, New Orleans is gaining a reputation for being a fantastic place for entrepreneurs, not only because we provide an exciting and affordable quality of life for young professionals, but also because we value and celebrate innovation and creativity here. As we continue to celebrate entrepreneurship, our thriving tourism industry will continue to create ambassadors for our city that spread the word about our work, and bring new opportunities, including new investors, to our city.
Get tickets to the Millennial Awards 2014 and come out to support the future of New Orleans.