This week, New Orleans prepares to host Wrestlemania 30, which will be held at the Mercedes-Benz Superdome on Sunday, April 6, and for the first time ever, will air live on the WWE Network.  More than 70 thousand fans will converge on the Superdome, as well as millions of fans from around the globe as they tune in LIVE!  For decades, Wrestlemania fans have anticipated this annual event, and this year, Wrestlemania celebrates thirty years here in our sports-friendly city.
It's no wonder World Wrestling Entertainment (WWE) chose New Orleans to host this huge event, especially since we were recently recognized as the leading sports tourism destination in the country. Not only do we have a city very conducive to hosting large sporting events, but we also have a city that can heighten any important sporting event to an experience. WrestleMania 30 will bring people from all 50 states and more than 40 countries to New Orleans.  For the many people that will be traveling to attend, they will make the most out of their trip in one of the most desirable cities to visit in America.
Hosting an event like Wrestlemania here in New Orleans brings with it a host of benefits for our city. Besides the boost in tourist spending that inherently comes with hosting a greatly-anticipated sporting event, as well as the sales tax generated from that spending, New Orleans receives a great deal of positive attention across the national landscape, creating a wide range of opportunities for us down the road.
Wrestlemania 30 Events in New Orleans
Besides the main event, the week-long Wrestlemania celebration includes Wrestlemania Axxess, WWE's interactive, family-friendly event where fans can experience WWE up close and personal, which takes place at the Ernest N. Morial Convention Center beginning Thursday, April 3; the 2014 WWE Hall of Fame Induction Ceremony on Saturday, April 5 at the Smoothie King Center; and Monday Night Raw, also at the Smoothie King Center on Monday, April 7. When WWE comes to a community with WrestleMania, they like to give back, in addition to driving new dollars into the local economy, through charitable activities and events like Be A STAR anti-bullying rallies at local elementary schools and Boys and Girls Clubs, Wrestlemania Reading Challenge, and not to mention the official kick-off party for WrestleMania Week which will benefit the Brees Dream Foundation and Boys & Girls Clubs.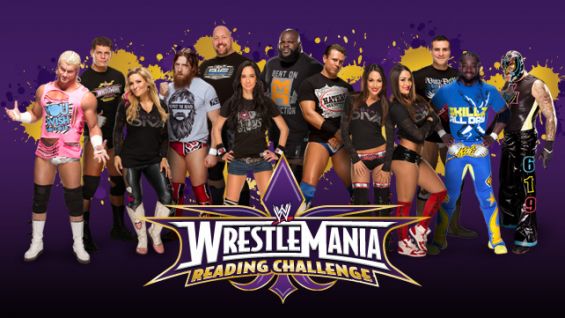 For sports and Wrestlemania fans in New Orleans, we can take pride in hosting another sporting event of this magnitude, but every New Orleanian can be glad to know that Wrestlemania 30 brings with it opportunity and economic growth for all of us.