Music festival lovers all over the country are buzzing this week about the newly released lineup for Jazz Fest 2014 in New Orleans. With New Orleans being a city known for its incredible musical talent and always-rocking live music, the New Orleans Jazz & Heritage Festival is one of the most anticipated festivals all year, for visitors and locals. For those two weekends in New Orleans, the energy and excitement of our city is brought to new heights, but for New Orleans and its citizens, Jazz Fest means so much more than just great music.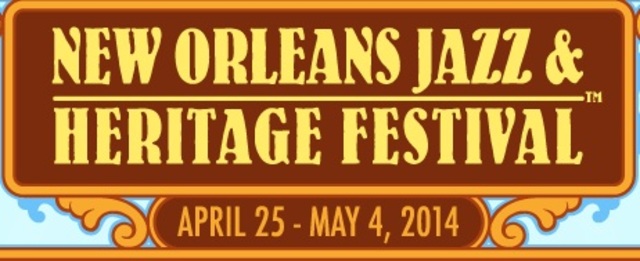 We can definitely celebrate this stacked lineup of performers at Jazz Fest. With huge names like Bruce Springsteen, Eric Clapton and Christina Aguilera, alongside other highly anticipated acts like Santana, Phish, Vampire Weekend, Alabama Shakes, Arcade Fire, The String Cheese Incident, Head and Heart, Foster the People, and so many more, Jazz Fest promises not to disappoint. Also at Jazz Fest we'll see plenty of our local legends like Aaron Neville, Irma Thomas, John Boutte, Dumpstaphunk, Preservation Hall Jazz Band, Allen Toussaint, Anders Osborne, Tab Benoit, The Radiators, Big Freedia, Galactic, and Alexis and the Samurai.
Beyond the music, New Orleans sees incredible benefits from New Orleans Jazz Fest. Our local musicians are given another stage on which to perform and reach a greater audience, further supporting their careers, and the money that is made from Jazz Fest tickets is used by the New Orleans Jazz & Heritage Foundation specifically to create several free festivals for locals throughout the year in New Orleans. An even bigger benefit of a wildly successful festival like Jazz Fest is that it draws incredible amounts of visitors to New Orleans, giving our number one industry of tourism a huge boost. Those tourism dollars are pumped into our local economy and are spent several times over before leaving, and also included in that revenue is sales tax that directly benefits all New Orleans citizens.
With the reveal of the Jazz Fest lineup, music lovers across the country have something to get excited about, but here at home, we have even more to appreciate.