New Orleans is an incredible tourist destination, but it also is enticing for a myriad of conventions that flock to the city every month of the year. The Latin Expo Group, the International Association of Speakers Bureau, and the Association of University Radiologists are just a handful of conventions happening in April alone.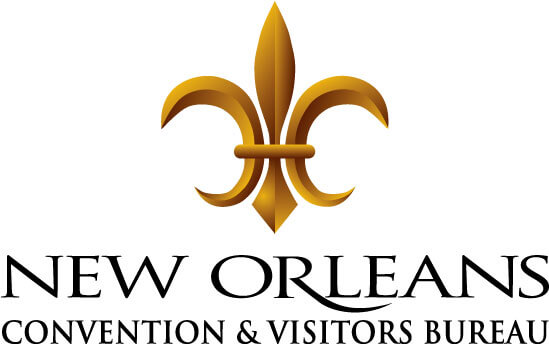 For Sallee Pavlovich, director of national accounts at the New Orleans Convention and Visitors Bureau, establishing partnerships with associations like these is at the core of doing business.
Her attention to detail garners citywide success – every convention booked in New Orleans is a win for the local economy that showcases the path of a tourism dollar.
"Of the more than 9 million people who visited New Orleans in 2014," she says, "more than 1.2 million were a result of bookings by the convention sales team."
Read more about Pavlovich's role within the CVB below.
What do you love most about your work?
Partnerships. Partnering with the Convention Center team, hoteliers and the Mercedes Benz Superdome management team to meet the intricate needs of each client and book citywide business. I love outwitting the competition with attention to detail. And, of course, the sense of pride when a deal is consummated and the business is confirmed.   
Tell us about your role at the New Orleans CVB.
There are a lot of moving parts to booking citywide business, which means groups with 5,000 to 30,000 attendees. In my role, I primarily work with the Washington, D.C. associations, tech corporations in Silicon Valley and the for-profit, independent tradeshow organizers – all very different types of business and clients.
Associations have a longer booking window than tech corporations or trade shows. For example, I work on confirming association meetings that will take place anytime from 2015 to the year 2032. In the tech industry, I could be working on events that take place three months from now with 10,000 attendees.
I coordinate all elements of the proposal to host the meeting in New Orleans, including compiling hotel rates and terms, convention center rental and special requests listed in the RFP (request for proposal). The proposal must be "complete" when it is submitted, and every detail outlined clearly.
Of the more than 9 million people who visited New Orleans in 2014, more than 1.2 million were a result of bookings by the convention sales team. Day in and day out, we work to sell the city and fuel the many businesses, restaurants, music clubs and cultural attractions that we all love. Last year, we confirmed more than 1.4 million future visitors to the city through conventions and meetings. Having that guarantee for the future is what keeps our city thriving and sustains our cultural economy.
What are the trends in planning meetings today, and how can planners stay abreast of trends by using a CVB?
The trends we're seeing in the meetings industry are high expectations and concessions, as well as shorter turnaround response time for RFPs. Turnaround times lately have been as short as 24-36 hours. To meet these demands and produce a deal that all parties feel good about, it is very important to work with a CVB sales team. In addition to working with the sales team, the CVB convention services and marketing departments are assets to ensuring success for the client. A solid and long-term partnership with the CVB allows for us to better position New Orleans in the bid process and beat the competition.
What do you find is the biggest draw in conventions and meetings choosing New Orleans as the host city?
New Orleans is a city of everything – food, music, architecture, amazing restaurants, special events year-round, great people – and it's so very eclectic. People love "different," but we are a generational city with tremendous passion.
How does your job impact the city's economy? What does that mean for locals?
The Convention Sales team works to book group business year-round to keep the traveler economy thriving and the more than 80,000 New Orleanians who work in the industry employed. For locals, that means jobs, tax revenue for city services, continued improvement, growth as a destination and reinvestment in the city.
What do you love most about this city?
Everything.
What do you think New Orleans would look like without tourism?
I can't even imagine New Orleans without tourism. Locals love to entertain and show off what a great place our city is.
What would you like to see New Orleans accomplish in the future?
Sustain and support the New Orleans Police Department along with keeping the Central Business District, French Quarter and the Arts/Warehouse District CLEAN, better streets and sidewalks 
 NEW ORLEANS WILL…
Always be a city that people want to experience.