Jared Mason, owner of Budsi's Authentic Thai, is no stranger to serving up incredible food to devout customers. He and his wife and lead chef, Budsi, got their start cooking authentic Thai food at a pop-up tent outside of Pals Lounge in Mid-City a few times a week. Word of delectable pork dumplings and entrees like drunken noodles and pad see ew travelled quickly and lines around the block soon became customary. Today, Jared and Budsi are proud owners of a beautiful new restaurant on N. Rampart Street in the Marigny. We recently had the pleasure of speaking to Jared about their journey and inspiration, how they successfully made the switch from pop-up to brick-and-mortar and what it was like opening a restaurant during a pandemic.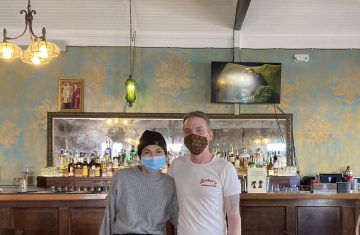 How did you get started? What is your inspiration?
Budsi got started cooking for the same reason that all Issan (region she's from in Thailand) children do: out of necessity. Every child learns to cook, sow rice, and tend to farm animals. Upon arriving here in New Orleans, Budsi found inspiration in simply seeing the joy that her cooking brought our extended family. We began cooking at a pop-up that began small, but soon grew to be an enormous operation— more cooks, food runners, a line stretching around the block— all out of a tent.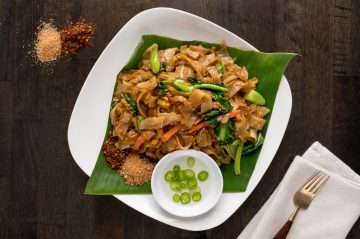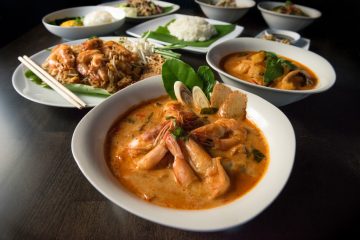 Can you talk a bit about how you've had to pivot your operations over the course of the pandemic? Any keys to survival during this time? 
We really weren't sure what to do at the beginning. We just hunkered down and waited. Eventually, we came up with the idea of pre-order delivery model that would allow our customers and drivers to stay safe by doing contactless delivery and payment over the phone. This also allowed the two of us to stay safe by making sure we had the fewest number of chefs in the kitchen possible while still being able to serve a fairly large amount of food. Our regulars really got us through that period and are truly the only reason we were able to continue forward with our dream of running our own restaurant.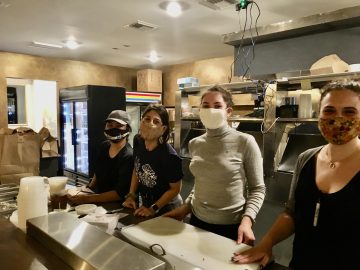 What has it been like opening a business during the pandemic? Did the pandemic affect your opening date or business model? How did you adapt?
It was difficult dealing with city hall and the variety of trades we needed to complete the project. Permits took forever, things stalled, and a build-out that we had projected to take a few months took the better part of a year. We'd originally planned to be open by June, but ended up opening on  December 18th.
Advice to young entrepreneurs/next generation?
You have to be really good at what you do and you really have to enjoy doing it. In Thai culture, any activity—- whether work, socializing, going to temple— is considered not worth doing if you're not having fun.
Also, get to know your customers. They're people. They have stories, idiosyncrasies, and personalities that give your work meaning and bring something different to each workday.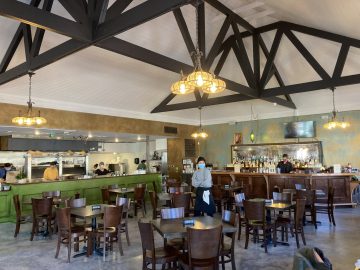 Favorite thing about living and working in NOLA?
The people. NOLA has a culture of joy and a deep sense of community; it's very similar to Thailand in that way. In this industry you work every single day, so it's helpful that most of our customers are now our friends. Budsi really feels like she's found a second home here.
Are you hiring? Can you tell us what you typically look for in an employee and what makes a good employee? 
We are currently looking for chefs, though with all of the unknowns surrounding current and future Covid restrictions it's difficult to say how and when that might change. We really want people who have a passion for, and knowledge of, Thai cuisine and can have fun in what is often a busy and bustling kitchen. We're a family restaurant (I have 3 immediate family members on staff) so we want people who want to come in and be a part of the family and what is a pretty tight-knit group of workers.