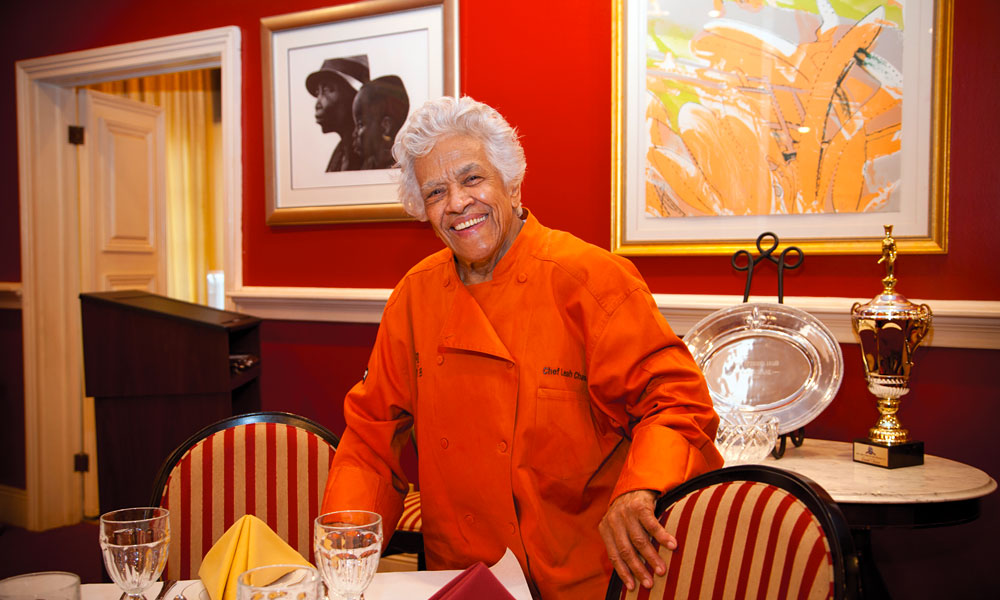 Eat Great Food, Play Great Songs and Pass a Good Time. 
Only in New Orleans do the passings of a 96-year-old chef and a 77-year-old musician give cause for parades. Only in New Orleans do crowds respond by spontaneously packing the streets to march and dance and joyfully sing along with brass band standards. And only in New Orleans can we definitively answer no to the question "will the culture die with them?"
Leah Chase and Dr. John took long and pioneering paths to become more than local saints – each has spread the New Orleans gospel far beyond Orleans Parish. Each took a successful career and multiplied it into something much greater. 
Leah Chase took a humble family sandwich shop and made it internationally renowned destination dining. She could have stopped there, but instead she also used her platform to become a champion of her neighborhood, a civil rights leader, and a patron of African American art. 
The Treme neighborhood has been through ups and downs during the many decades her restaurant, Dooky Chase, has been a cornerstone there. Throughout, Chase never considered abandoning the area, because she felt a responsibility to continue serving her neighbors when others had abandoned them.  
As Dooky Chase became recognized as one of the only fine-dining establishments that welcomed African Americans, it also became a beacon of the civil rights movement, drawing luminaries such as Dr. Martin Luther King, Jr., and James Baldwin to discuss issues of the day. Chase famously said "In my dining room, we changed the course of America over a bowl of gumbo and some fried chicken," and that wasn't an exaggeration.
Dooky Chase also became something of an unofficial museum for Chase's collection of African American art. At a time when emerging artists often weren't recognized by museums or galleries, one of the best collections around was hanging on the walls of a corner restaurant in Treme. 
Only in New Orleans can a corner restaurant change the world. 
And only in New Orleans can the strangest guy in the room become the most popular. 
Dr. John was born and raised Mac Rebennack, which was just fine when he was writing hit songs for other musicians. But when he decided to become the front man, adorning himself with feathers and a walking stick and carrying pouches of glitter to toss at the audience, "Dr. John" just seemed to fit better. 
His voice was never conventionally perfect, and much of the time, his music was pretty indisputably "out there." As a result, he was the perfect ambassador for the unconventional and out-there music scene New Orleans has long fostered. He made albums that defied the current trends and gave performances that left audiences entranced at their strangeness. 
He drew people in to hear songs that made New Orleans feel like some mystical place that couldn't possibly exist. When those people visited, they found out it's somehow exactly like that. He was the type of person who seemed like he might hate being an ambassador for a place – almost a mascot – yet he always seemed to embrace his larger-than-life role as the ambassador of New Orleans to the world. 
Dr. John brought outsiders into the world of gumbo and fried chicken inhabited by Leah Chase, and into the spirit and culture of the city Chase loved. They both carried that message far and wide, and gave new life to a city that's face its share of challenges. 
Because of the gospel they preached, there will always be new disciples in the church of New Orleans. Even as things change, there will always be a need for the city that care forgot. Always a need to show the world how important it is to eat great food, play great songs and pass a good time.