Ask many people what they love most about New Orleans and they'll say: "the people." On top of our city's unique history, our culture and ways of celebration, the warmth of our people is what truly defines us. It's the reason why we're always named on lists like Travel + Leisure Magazine's 'Best Cities In The United States.'
Trey Beard is one of those people who truly help to define New Orleans, and help to define our world-class hospitality and tourism industry.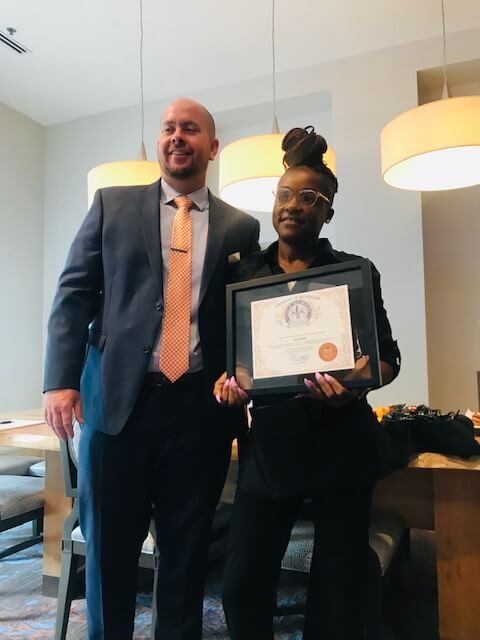 Trey is an associate in the Food & Beverage Dept. at the Hilton Garden Inn New Orleans Convention Center. Back in July, she volunteered to stay at the hotel during Tropical Storm Barry to help service the guests. 
One of the guests in town for the Delta Sigma Theta convention required special attention due to her medical needs. Ms. Smith was an older lady that was diabetic. She was also traveling alone. During the day on Friday, July 12th, Ms. Smith started to experience tremors due to low blood sugar. Her medication did not seem to be helping the situation, so the decision was made to transport her to Tulane University Medical Hospital. After being evaluated at the hospital, Ms. Smith was released back into the care of the hotel on the same day that she was evaluated.
One of the major concerns of hotel management was that Ms. Smith was going to run out of the test strips for her blood glucose meter. All pharmacies in the area were closed on Saturday and additional glucose test strips for her blood glucose meter were unavailable. 
This is when Trey Beard jumped into action and started contacting her personal family members. Trey was able to find a machine for Ms. Smith to borrow during the remainder of her stay at the Hilton Garden Inn. The significance of this cannot be understated, as it allowed hotel management to safely monitor Ms. Smith's blood sugar throughout the remainder of her stay. 
For the majority of the weekend, Trey was responsible for bringing Ms. Smith her meals and checking in on her. Trey spent many hours with Ms. Smith throughout the course of the weekend to ensure her safety and well-being. Hotel management contacted the family of Ms. Smith to inquire about getting her home to Maryland as soon as possible. Unfortunately, the earliest flight that could be secured was Tuesday evening, July 16th, at 8:45 PM.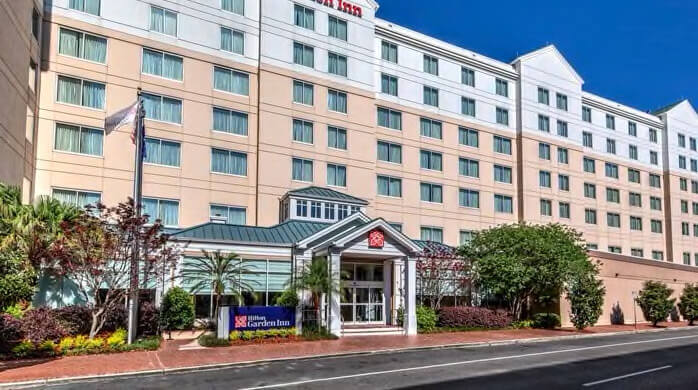 After working tirelessly all weekend, Trey was scheduled to be off on Monday and Tuesday. However, recognizing that Ms. Smith had now been confined to her hotel room for the better part of 5 days, Trey's commitment to outstanding service was not yet complete. She came to the hotel on Tuesday during her personal time off to accompany Ms. Smith on a street car ride down St. Charles Ave. After the street car ride, Trey rode with Ms. Smith to the airport to make sure that she was able to get checked into her flight smoothly. 
The Management team at Hilton Garden Inn New Orleans Convention Center is extremely proud of Trey for the compassion and care that she showed to Ms. Smith. In fact, Trey was honored with a proclamation from the City of New Orleans for her selflessness during Tropical Storm Barry.
–––
When we say that the people of the New Orleans hospitality and tourism industry truly make this city what it is, this is just a small example of what we mean. Thank you, Trey!